Window Graphics in Las Vegas: WP Graphics
In such a competitive market, window graphics can quickly and affordably make your company stand out. If you have not renewed your business' exterior appearance for a while, this may be the sign to do so. Pun intended. Keep on reading if it sounds interesting, as it may boost your business more than one would imagine.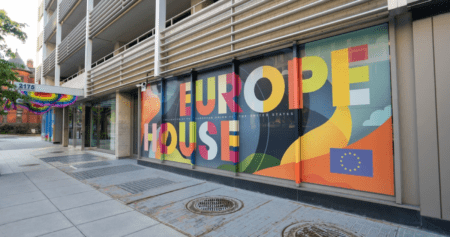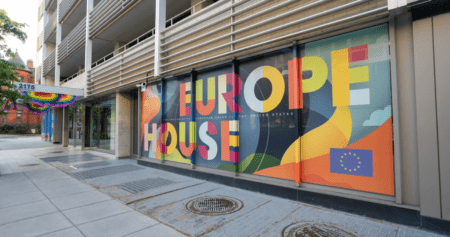 What are the Benefits of Window Graphics?
Brand awareness: Everyone who walks past a Nike store knows where they are. Logos and graphics help build brand awareness for customers, which boosts loyalty.
An easy way to drive traffic: If your window graphics stand out and resonate with customers, they will choose your store or company over others. That is a way of beating competitors' clients.
Avoid permits: Getting permission for billboards and other advertising methods can be tiresome. Window graphics, on the other hand, are an easy way to promote a company without much effort.
Discounts and promotions: Are you offering 50% off a product? Customers probably want to know that, and what is a better way than to print it large on a window graphic?
Privacy: Some companies prefer a private work environment, and that is when you can kill two birds with one stone. You provide employees with privacy while displaying information or aesthetics on the exterior.
Aesthetics: Last but not least, finding a design that resonates with the customer audience is crucial. Finding the right color palette and design will drive the right customers to the store or company.
Window Graphics in Las Vegas: WP Graphics
WP Graphics is a Window Graphics business in Las Vegas. Having worked with a lot of different industries, such as dental offices, regular homes, gyms, and more, they pride themselves on providing clients with exceptional support and services during the process. They understand your goals and needs to meet them. Choosing WP Graphics means you will work closely with a professional team to create the perfect custom design for your business or home.
They understand that budget and time are valuable to everyone, including, and most importantly, clients. That is why they offer competitive, affordable prices and fast turnaround times. Their goal is to provide customers with hassle-free experiences that save them money, effort, and time in the long run.
WP Graphics Services
Their wide range of services includes:
Large-format printing:
Large-format printing includes posters, banners, wall graphics, window graphics, trade show displays, vehicle wraps, floor and asphalt decals, and more. Their team of professionals uses eco-friendly inks and advanced technology to produce the highest-quality vibrant paints for your business, home, or even car.
Graphics installation:
Their professional team of installers handles any type of graphic installation, including wall graphics, window graphics, vehicle wraps, and trade show displays. To do so, they use the latest equipment and techniques to ensure the best results every time.
Wraps:
They offer a variety of wrap options, from vehicle and motorcycle wraps to any custom wraps you want. The wraps are made from top-quality and durable materials that withstand harsh weather conditions, wear and tear, and even UV rays.
But they offer much more than that. Here's a quick overview of their additional services to meet client needs in Las Vegas:
Wall Wraps and Wallpapers
Floor Graphics
Banners
Window Graphics
Perforated window graphics
Printed Feather Flags
Canvas Printing and Stretching
Sticker and Label Printing
Equipment Decals
Coroplast Signs
Vinyl Removing
Wall Decals
Color Change Car Wrap
Motorcycle Wraps
Printed Vehicle Wraps and Fleet Graphics
Helmet Wraps
Magnetic Graphics
Boat Wraps
You know who to call!
Do you need window graphics installation, or do any of these services interest you? If so, WP Graphics is your go-to option.
Do not hesitate and contact WP Graphics to get started on your next project.
WP Graphics
https://www.wpglv.com/
info@wpglv.com
702-755-1446
3125 W Tompkins Ave. Las Vegas, Nevada 89103