Social Media Automation Tool Features For Digital Marketing Agency
October 6, 2022
0 Comments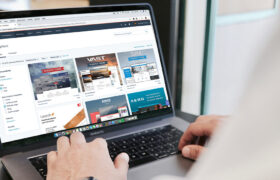 The need to have a social media presence has become imperative for everyone. A brand especially cannot imagine marketing without social media occupying a large chunk of those efforts.
And you, as a digital marketing agency, exist to assist brands in this regard.
However, managing a social media marketing campaign spread across various platforms is often a tall order for digital marketing agencies to fulfill.
But keeping up is a necessity for their survival. All the cogs need to be in sync to make the machinery of an agency reach its optimal efficiency.
That's why social media automation tools came into the picture and became a requisite for your agency.
This article will introduce to you the needs of a digital marketing agency for a social media automation tool. You will be enlightened knowing just how they can make your tasks easier and more efficient.
What is a Social Media Automation Tool?
In a nutshell, automation tools are just what their name suggests. They automate the tasks that you would otherwise do manually. In this particular case, such a tool can help you pre-plan and schedule all your social media posting activities.
Moreover, you can collaborate with your team and clients with much-increased efficiency, monitor public opinion about your brand, generate detailed reports of your account's performance, and more.
Using an automation tool will streamline your social media marketing tasks to a certain level. However, to cover all of these functions, you have to pick a versatile tool.
Do you know what would be the perfect fit?
SocialPilot: The perfect Social Media Automation tool for Digital Marketing Agencies
SocialPilot knocks the ball out of the park when it comes to social media automation!
It comes as a blessing for marketing agencies because it makes working as a team, a cakewalk. It is a versatile social media automation tool that helps digital marketing agencies to keep up with their daily activity on different social media platforms.
Automating your posting on social profiles and managing multiple clients is a given. But it can provide you with insights that will change the way you operate forever.
Here's a glimpse of things SocialPilot is capable of :
Customize your posts for different social media platforms from the same dashboard.
Powerful analytics to show how your social strategies are working.
Social inbox to maintain effective communication with your audience.
Curated content ideas gathered from keywords you want to target.
Scheduled automated report sharing with clients and team members periodically
A broad view of your content strategy through your social media content calendar.
5 Biggest Social Media Marketing Problems That SocialPilot Solves
Here I have compiled 5 of the biggest problems a digital marketing agency may face in social media marketing and how SocialPilot can be the answer to all of them.
1. Manage multiple accounts for multiple clients:
One of the biggest jobs of a digital marketing agency is to manage their client's social media profile effectively.
The real challenge arises when you have many clients, and each of them has multitudes of social media accounts to manage. It's really challenging to be consistent on all of them simultaneously.
Is it even possible if you strive to achieve it manually? Probably not.
There is a limited number of hours in a day and so much to do. Balancing the quantity and quality of content is an excruciating task. In addition, keeping up with the different tones and images of the profiles becomes overwhelming as the number of profiles goes up.
What you require is one space where you can access all the social accounts which you need to access. A system that can easily differentiate between platforms when scheduling or publishing.
SocialPilot fits the bill perfectly! We'll show you how.
With SocialPilot, you can connect numerous social media accounts from different social media channels for every client. SocialPilot has all the social fronts covered from a single dashboard. Here are all the social platforms you can connect to your SocialPilot account:
Facebook
Twitter
Instagram
LinkedIn
Youtube
Pinterest
TikTok
Google Business Profile
VK
Tumblr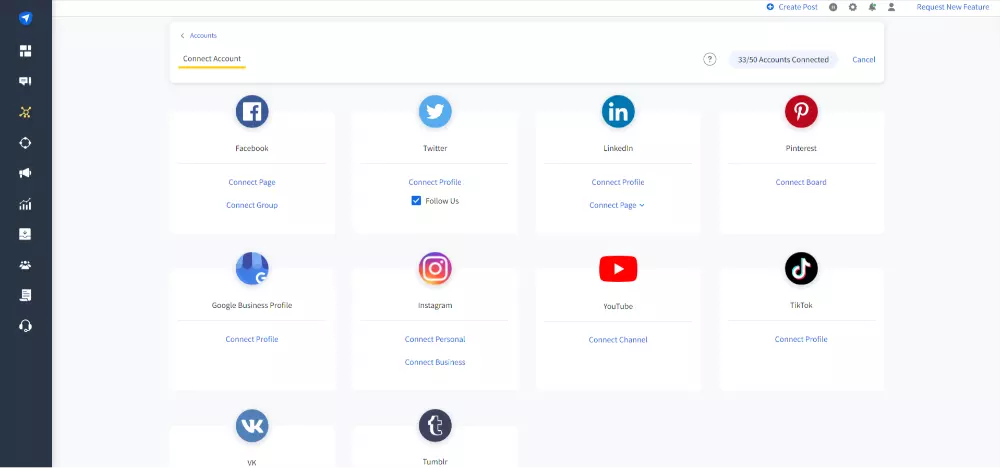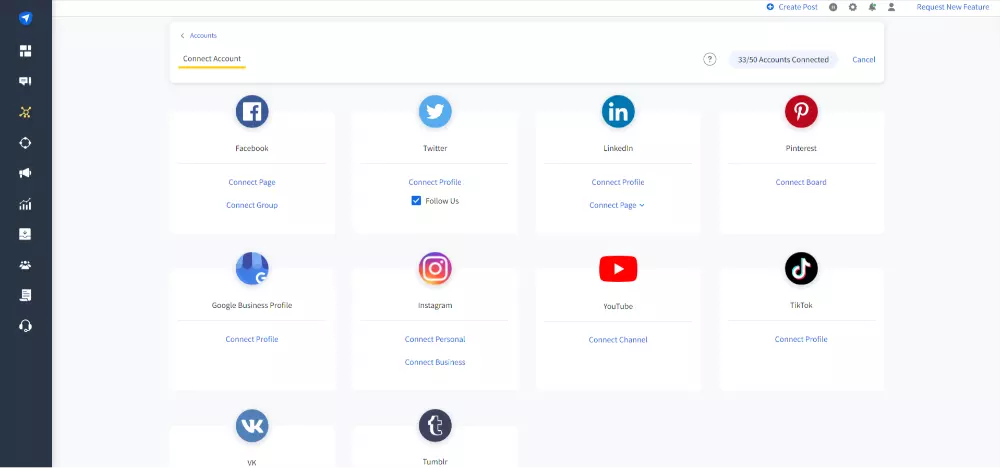 With our "Groups" feature, you can also club together all social media profiles for each client effectively. This is immensely helpful when you have to select the same cluster of accounts repeatedly to schedule the same post for them. All of that can be achieved with just one click.
Trust us; this prevents a lot of errors from being committed in a rush. It also enables the users to start scheduling quickly and decisively.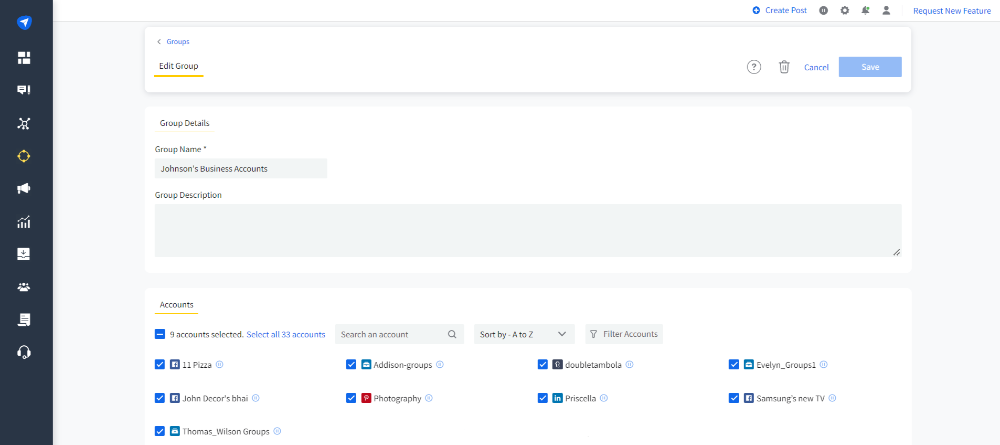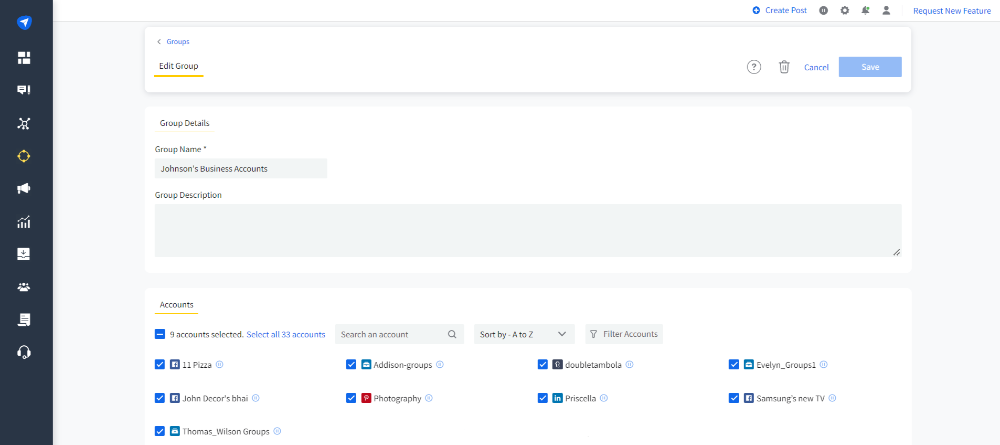 2. Flexible scheduling options for each client:
A digital marketing agency needs to be vigilant about the requirements of every client they have across the globe.
So, while scheduling, you must keep in mind that the designated times of the posts should be suitable for the client's time zone. And taking all of that into account while scheduling each and every post is almost impossible. You are bound to make a mistake.
Social media promotions work best if digital marketing agencies have complete control over the content sharing queue and if they keep the needs of the client at the forefront.
SocialPilot believes that no single social media strategy works if tools lay restrictions and constraints. An ideal social media management tool should allow as many customizations as possible. Keeping this in mind, we allow total control to the digital marketing agency to specify their custom social media content sharing plan. This holds true for each day and each social media profile account.
We also allow the highest daily post-sharing limit as compared to our competitors. So, that means you do not even have to worry about a limit. If it requires 4 tweets a day and 1 post a day on a Facebook page, SocialPilot does not restrict you from doing so.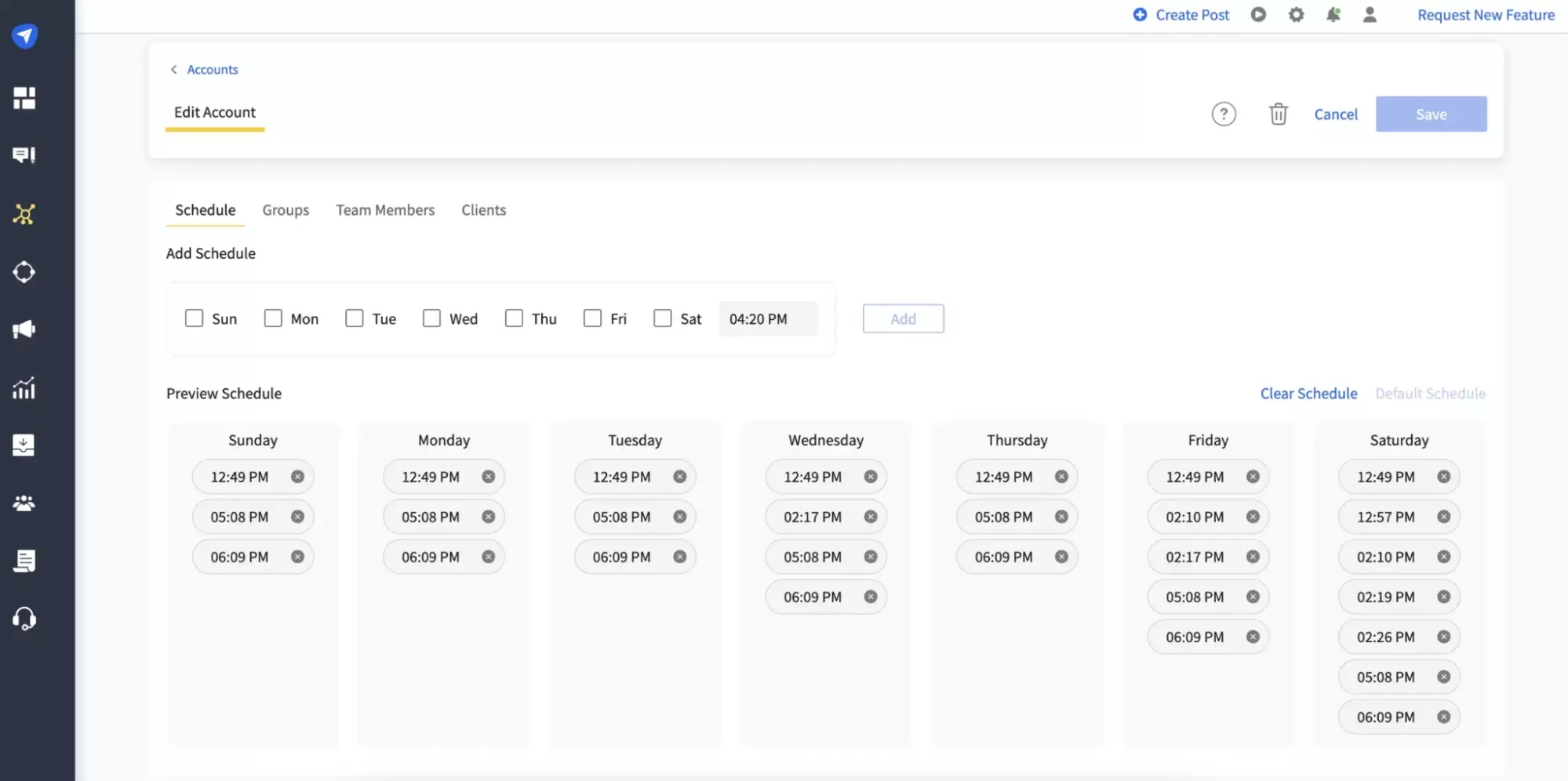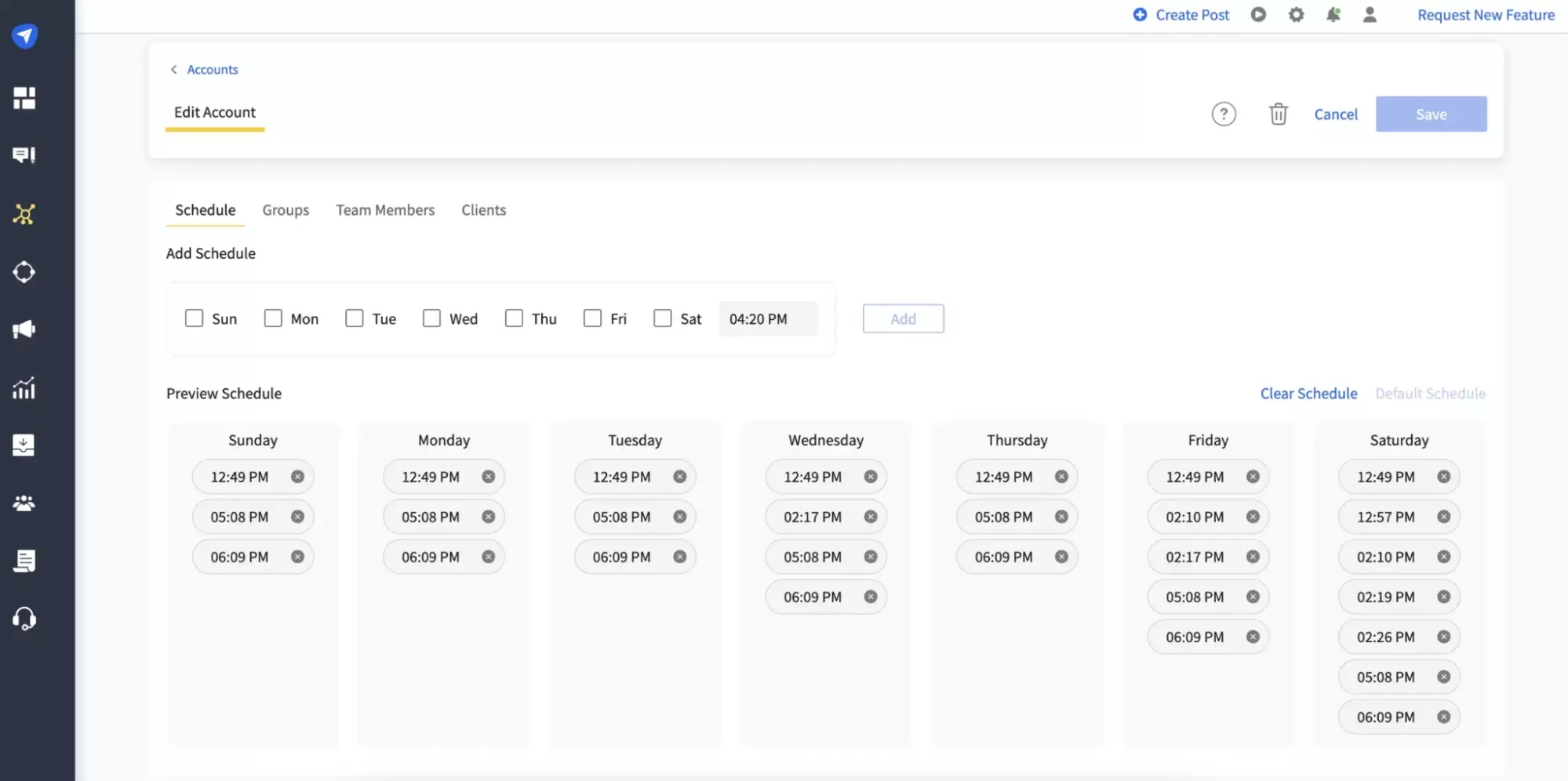 3. Scheduling content in bulk for the future
Handling multiple accounts at a time requires a lot of future planning and so much of your time.
So how do you find time to manage all the mundane tasks and do new stuff too?
You can plan your regular content en-masse.
Regular posts that might be going on the social platforms over an extended time period can be created in one go and scheduled. But how much of this could you manage to schedule at once without messing up? 10, 20, or 50?
Well, the answer is a whopping 500!
Yes, SocialPilot allows bulk scheduling of posts. You can schedule up to 500 posts at once. It's a custom content-sharing plan for an agency right there! To wrap it all up conveniently, you have to upload all the information in a CSV file, and the tool will draw content from sources accordingly. This CSV template is available for download in the SocialPilot tool.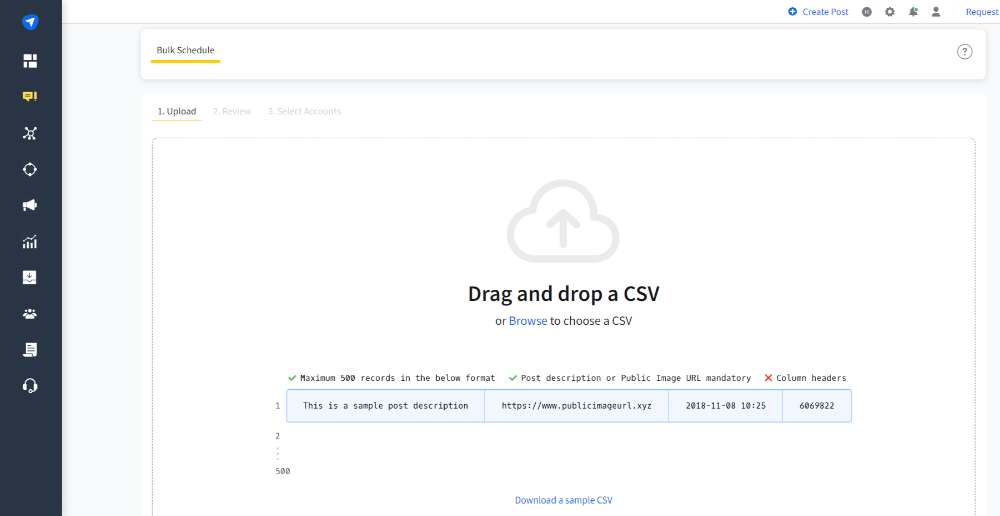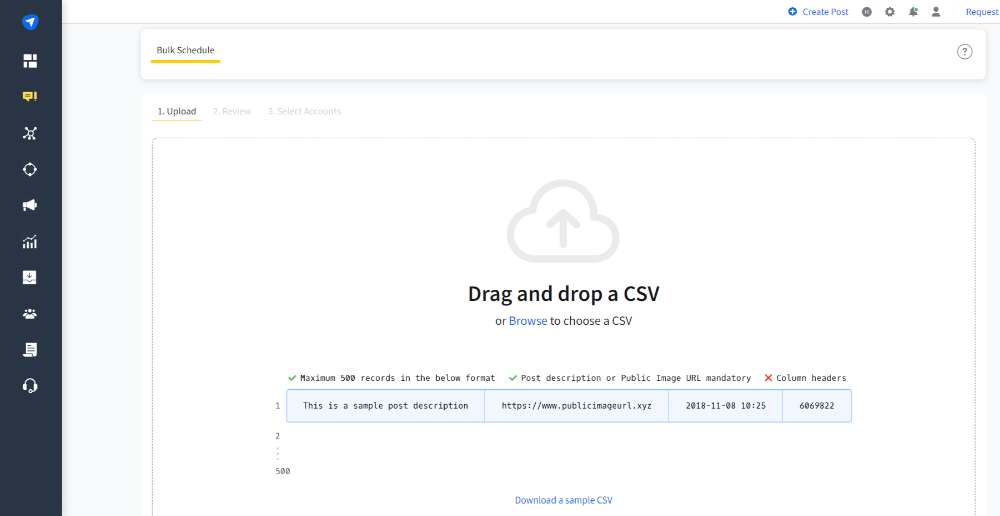 Uploading the CSV file will give a detailed preview of all the posts along with scheduling information. Any changes required in a particular post can be done here.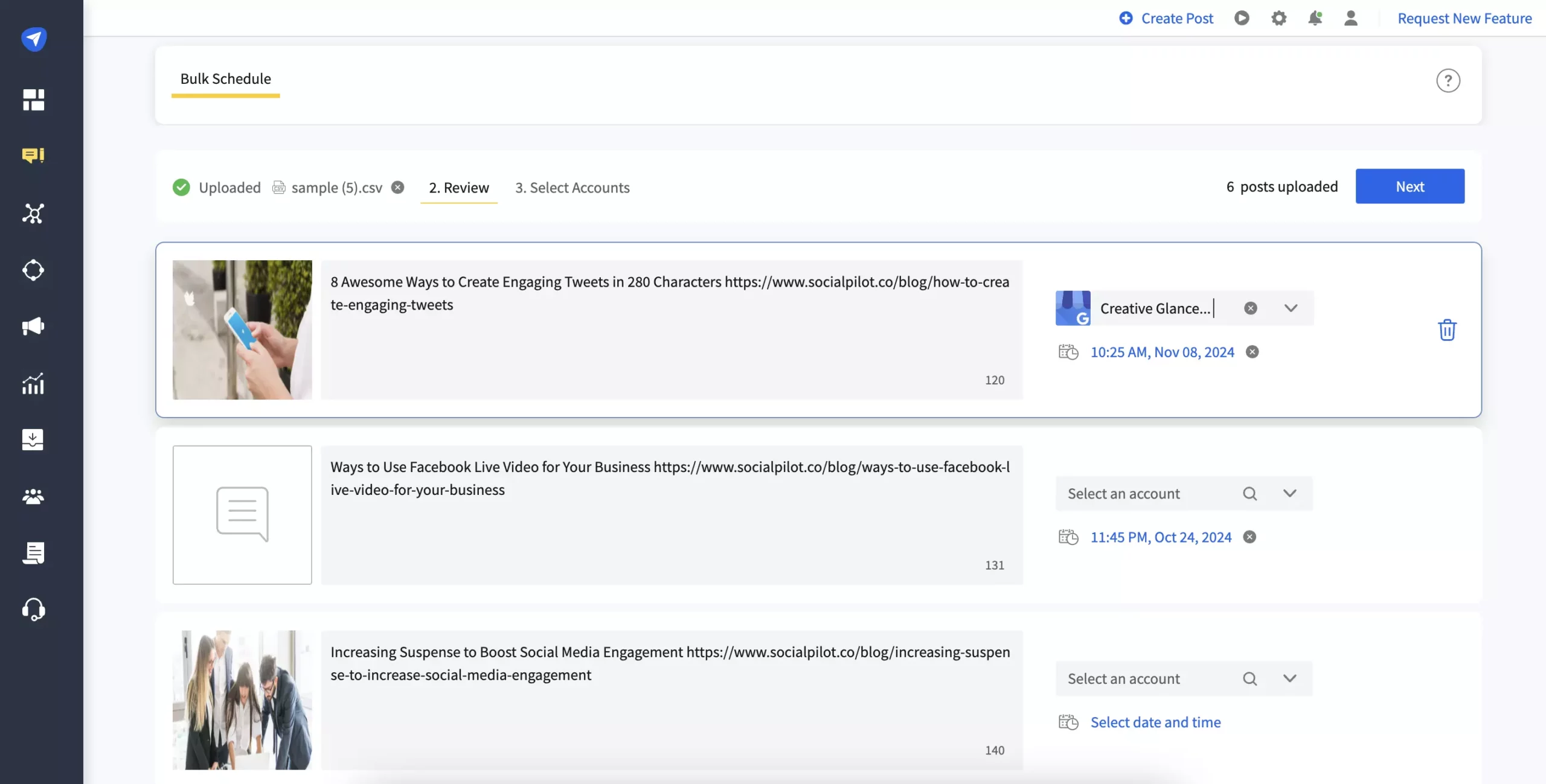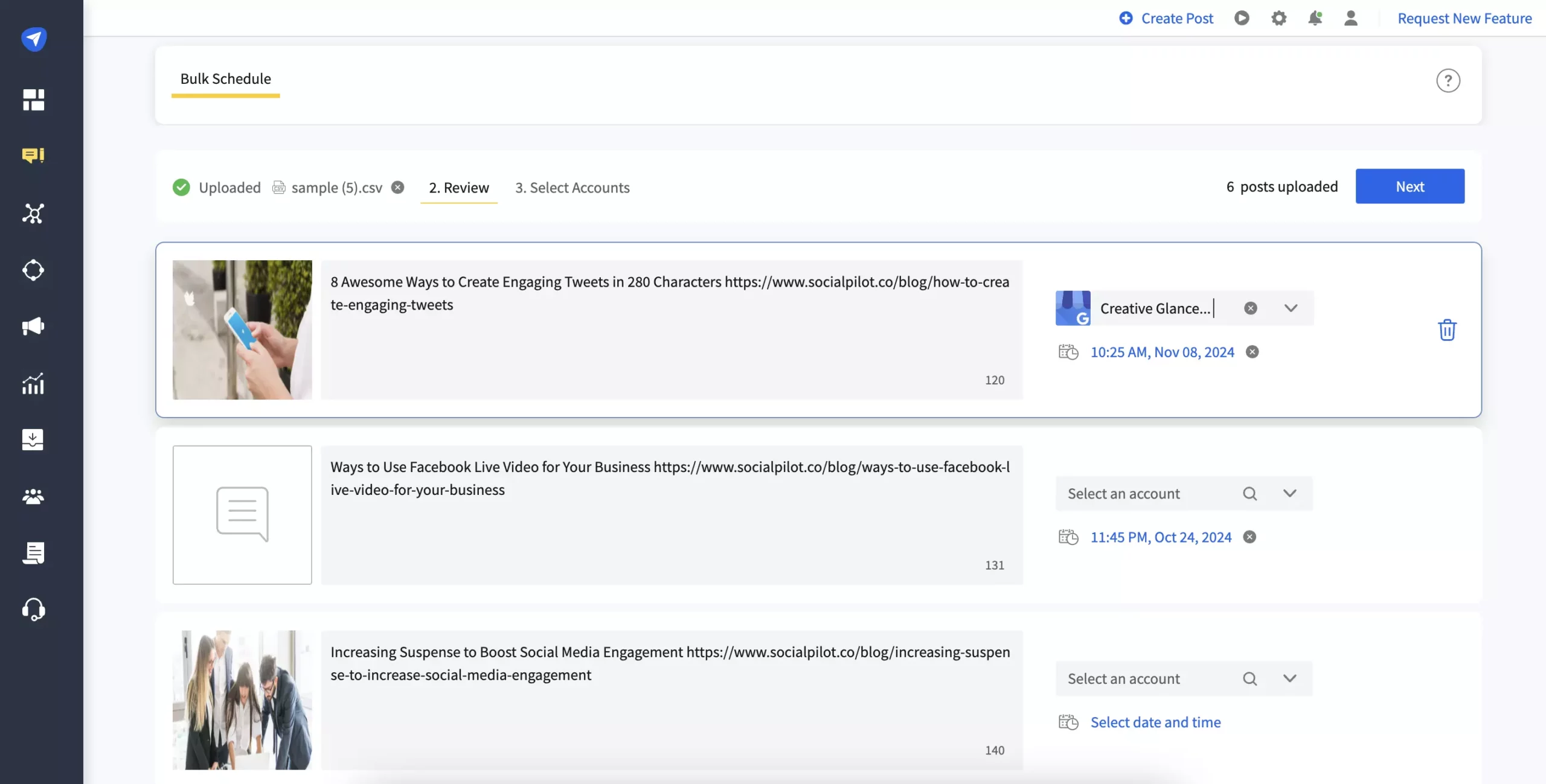 And voilà! By the click of a button, you will have months' worth of posts scheduled at once. This holds true for each social media profile accountable.
A feature of this caliber can really eliminate boundaries for any digital marketing agency and take its content planning to the next level.
3. Requirement of approvals before publishing any content:
When it comes to posting something on the official social media pages of a company or brand page, it requires special attention.
Reviews and feedback are needed from different team members. Some of the clients do not allow a digital marketing agency to share anything without taking their prior approval, i.e., permission is required for each piece of content being shared on their brand page.
In such scenarios, a digital marketing agency needs to manage an efficient channel for open communication among themselves to collaborate effectively. Doing so helps them achieve a streamlined process of creating and publishing content.
SocialPilot provides a dedicated section for people to share their feedback on scheduled posts. Team members can seek approvals and suggest edits, and even the clients can be involved in the communication every step of the way.
Team collaboration has never been easier.
You won't need to go elsewhere after reviewing the content to share your opinions or get it edited. All of this back and forth will be available for all the collaborators to see in the comments on their posts!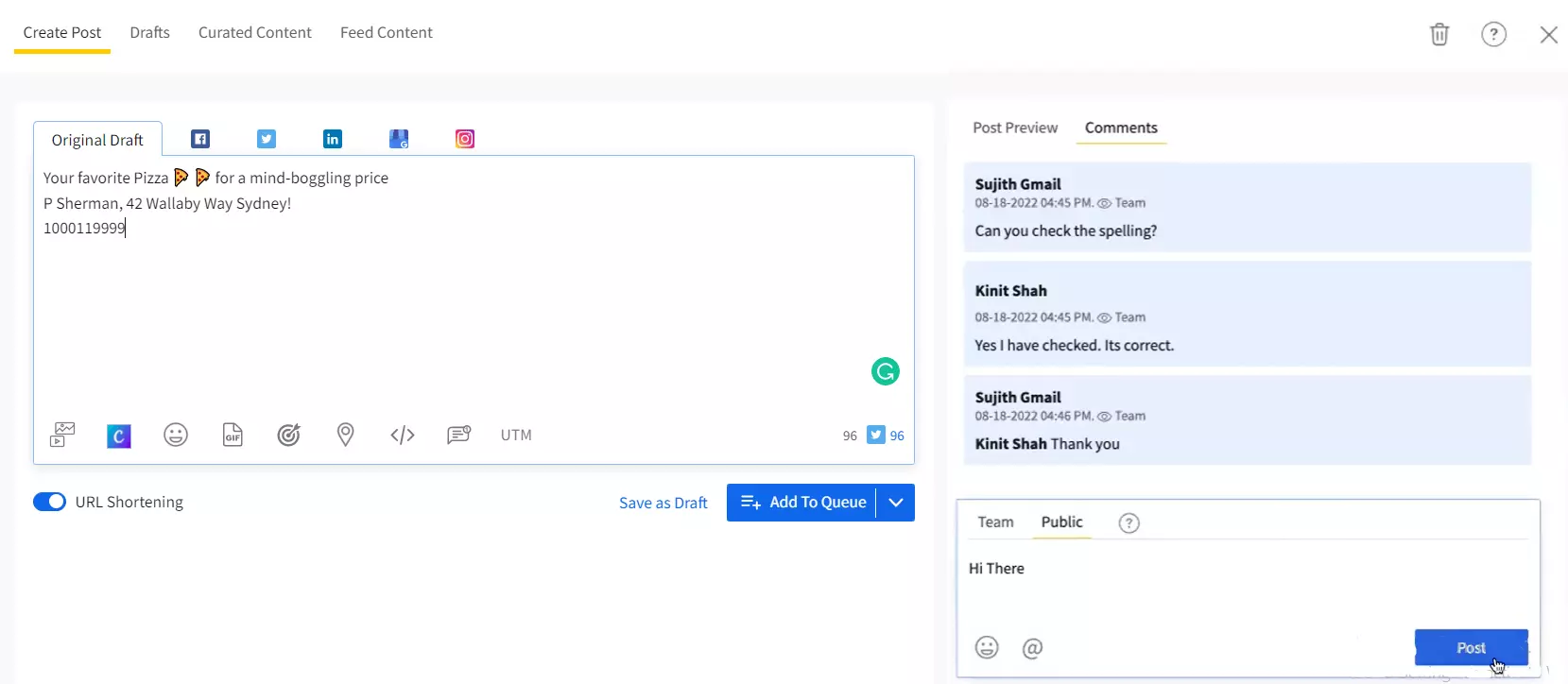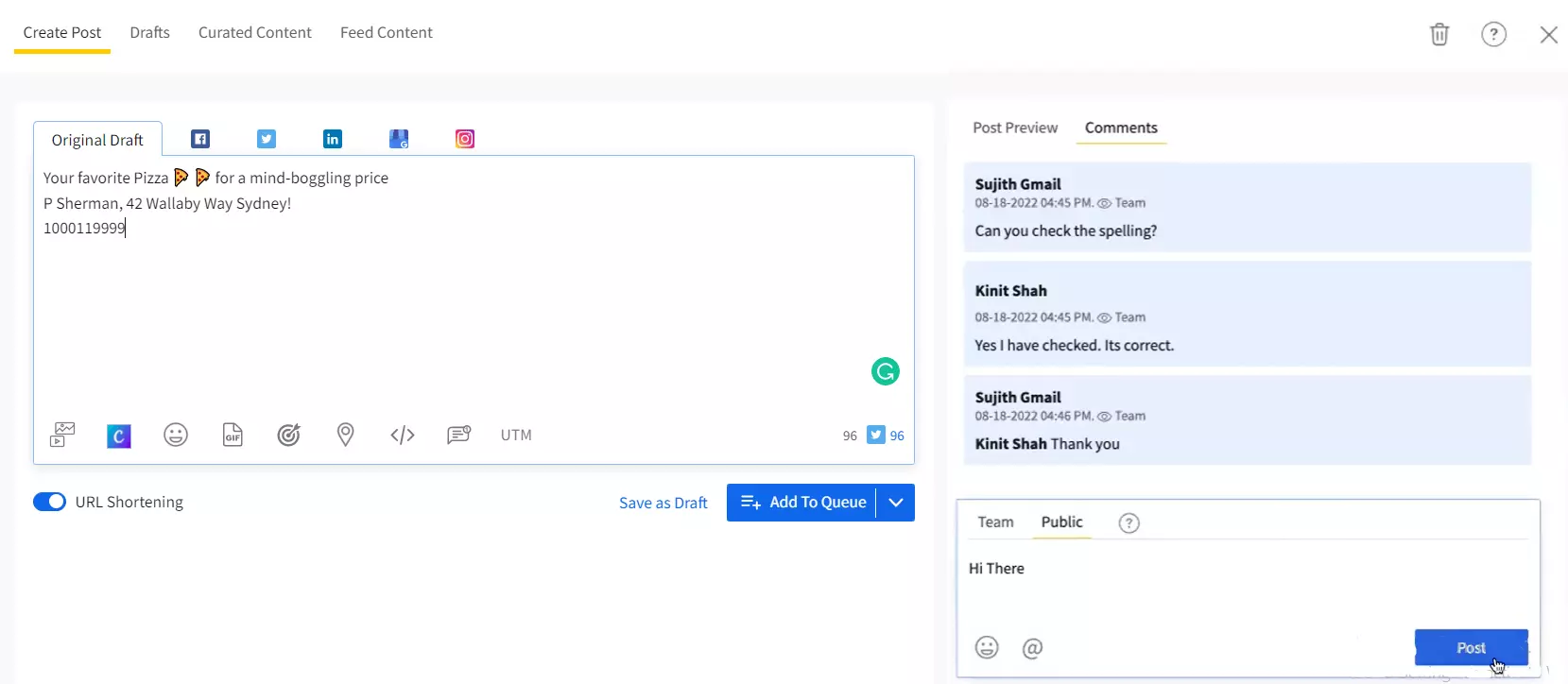 4. Automate sharing of new blog posts on social profiles:
One of the jobs of a digital marketing agency is to promote its client's content on social media platforms. Another common practice involves sharing other niche-relevant content that is not the client's own. This builds a more authentic brand image in the public eye.
As a marketing agency, you might be sharing blog posts from particular websites according to your client's profile image. But keeping this practice up requires you to share that website's newer content regularly as well.
But dedicating time to scout these websites manually to look for newer blogs daily can be irksome when hundreds of other tasks are waiting to be done.
And why would you do so if you have a way to automate this process?
If you are familiar with RSS feeds, you might have a slight idea. These feeds are a way for users to access content updates on a particular website with the help of a unique URL. And SocialPilot has manages to leverage these RSS feeds!
To automate the RSS feed sharing, give the tool the URL of the feed from the website, set the frequency for publishing, and forget the rest. SocialPilot will keep watch and publish new content on clients' social profiles automatically.
SocialPilot allows a digital marketing agency to add 20 RSS feeds in a panel.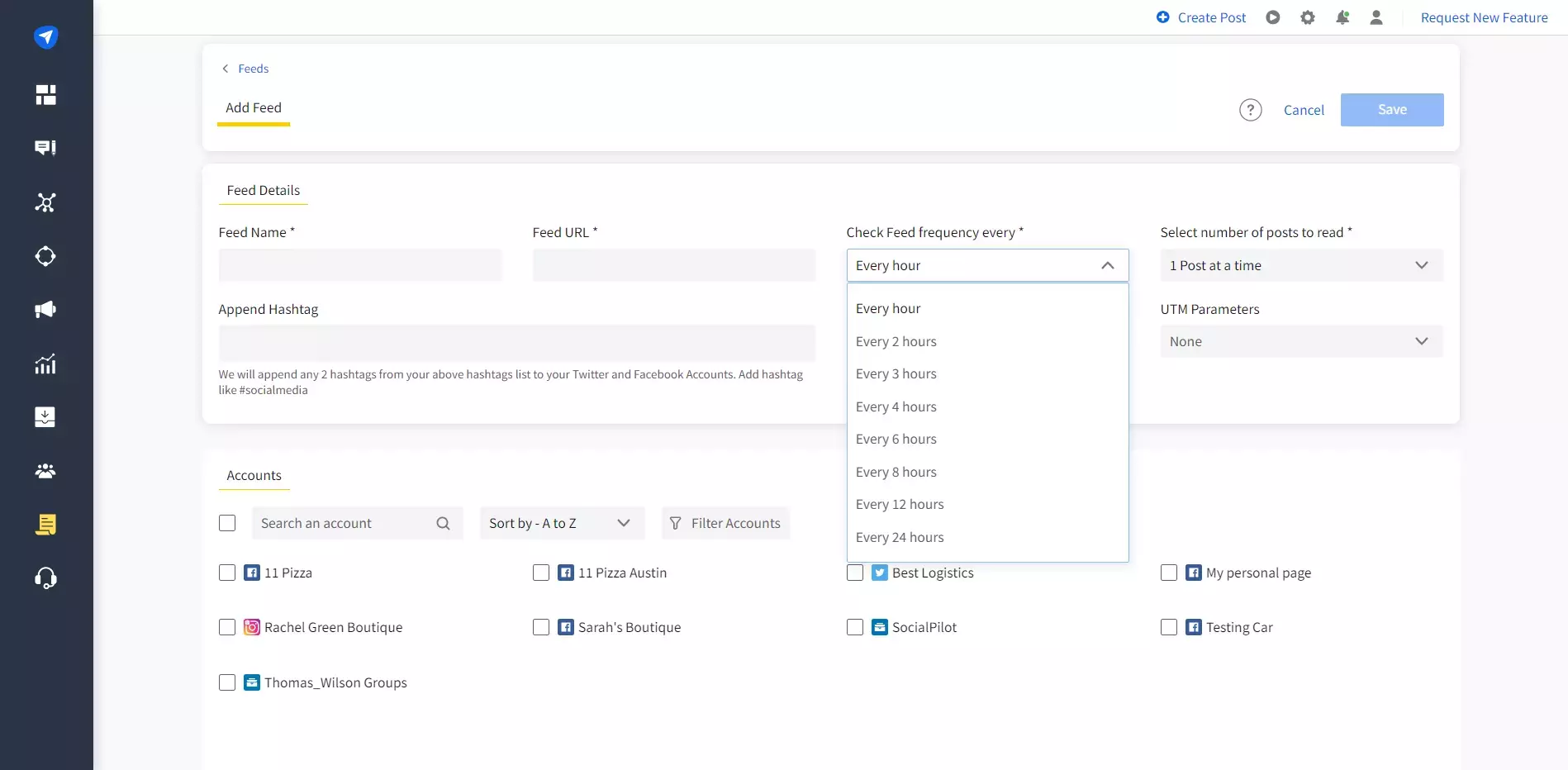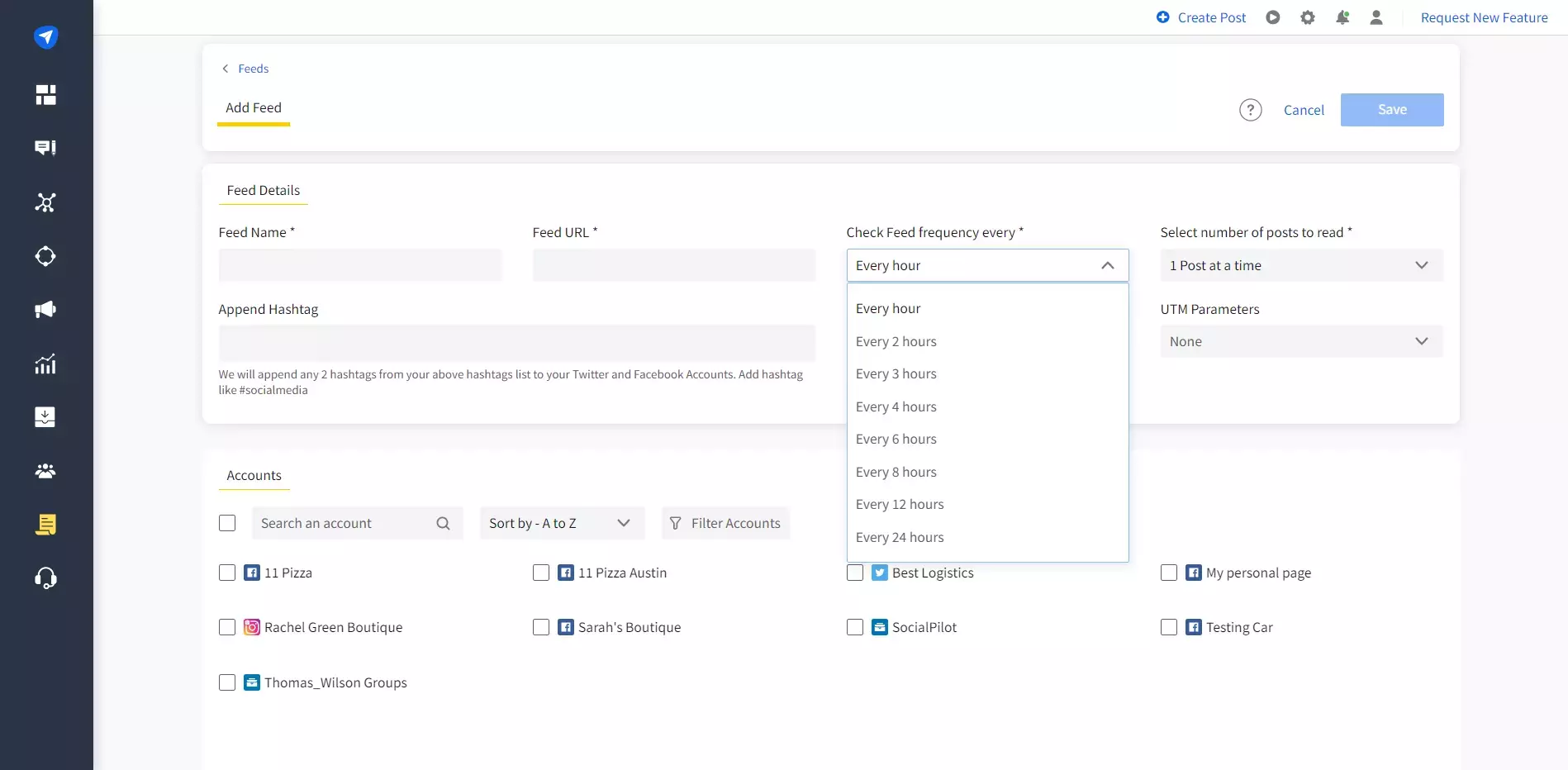 Wrapping Up
We have tried to address some of the questions a marketing team might have when managing their clients' social media profiles.
There might be many issues we might have missed. But the prominent concerns that unquestionably come your way as a digital marketing agency are surely regarding managing multiple social accounts on different platforms and getting your content ready, approved, and published on a timely basis.
We believe SocialPilot is the ideal tool for digital marketing agencies. Its prowess in automating the process of content scheduling and publishing, along with smoothing out the kinks in workflow for a digital marketing team, makes it truly commendable as an automation tool.
SocialPilot stands out from the rest of the social media automation tools because of its versatility in features at a pocket-friendly price. Take a free trial to automate your strategy on social media.