How can you increase traffic to your website by using Pinterest SEO?
August 27, 2022
0 Comments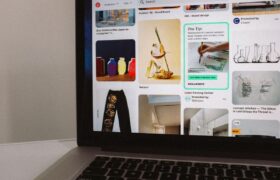 People use search engines either to buy a product or find services. Like other search engines, Pinterest is also used to generate traffic to get more views and followers. It is the best way to attract clients. It also has its search bar, but it is slightly different from google and other search engines in terms of SEO.
Keywords are an essential part of search engine optimization. But only keywords are not enough. Consider images and other factors of each pin to take your content in the right direction.
Why is Pinterest required for SEO strategy?
Pinterest is not just like other search engines. Millions of people use it daily as a visual search engine. Most Pinterest users are looking or searching for specific information and ideas. The important one on Pinterest is the pin-it button.
The image, headline, and rich keyword description may all be properly optimized for SEO to help pins and boards rank higher on Pinterest.Create a link once the other users can share and re-pin the content. Pins are also displayed on google search engines.
Specific information or ideas in the pin can be viewable for Pinterest and google search algorithms. When an original pin is shared on another board can stay there for a long period. The lifespan of Pinterest allows pins more than other social media platforms.
How to use Pinterest SEO to attract customers?
Because Pinterest is a visual search engine, you must update the website's information regularly and provide fresh content to followers or viewers. Once the setting is done, it can save hours of work, and you can post content regularly. A few tips are mentioned below:
1. Optimized Pinterest profile
Pinterest profile creation is the most important one to generate traffic because a profile is the first thing that visitors are looking for. If you want to promote your business, the first step is to create a business account on Pinterest.
The customer will get more understanding of search engines. If an individual account converts into a business account, you have access to an analytical tool and an Ads manager. Both tools help improve digital marketing.
Posting content on official websites has a better click rate. The direct link leads to an authentic website that provides customers with reliable and accurate information by putting it on Pinterest.
The author's bio is the place to insert the keywords to attract more customers to your website. Creating a bio in a limited space and pinning your keywords to the author's bio can enhance the sales of your links.
2. Keywords Searching
In search engine optimization, keyword searching is the most important search engine. Adding keywords to your content can draw a user's attention, while Pinterest has its algorithm.
While searching on google can transport traffic to Pinterest, adding a good keyword can attract external traffic, but the content should be excellent. Focusing on high search volume keywords is better as it will transfer traffic to Pinterest and your website.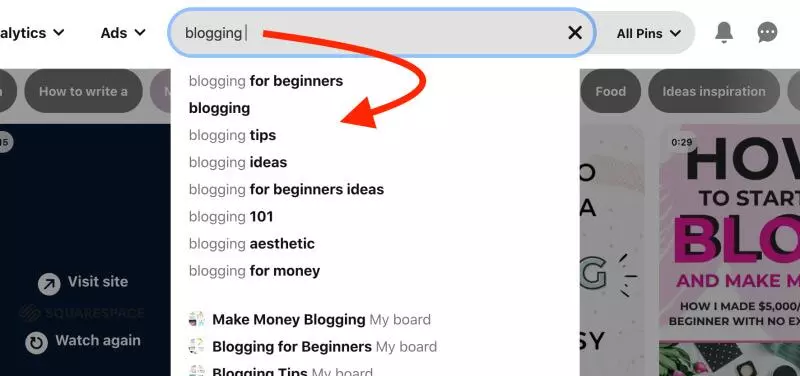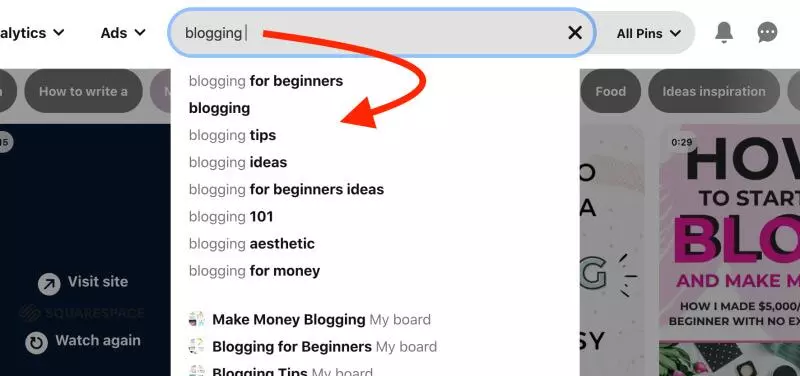 3. Make a website
The first step is to make a website and connect it to Pinterest. Also, adding profile pictures to pins can be helpful in generating traffic. A website should be optimized for search algorithms.
Adding JavaScript to the website creates sections for the audience and allows them to make reports and show profile performance. The insertion of a save button will enable users to save images from the site.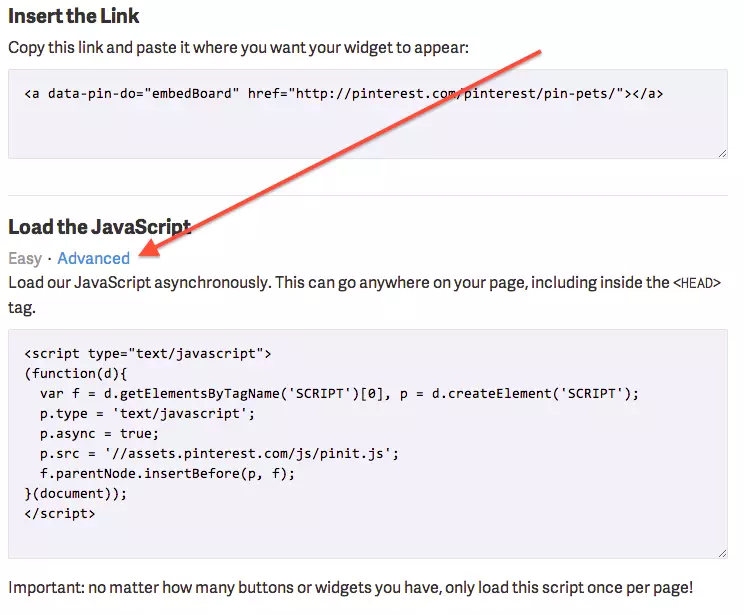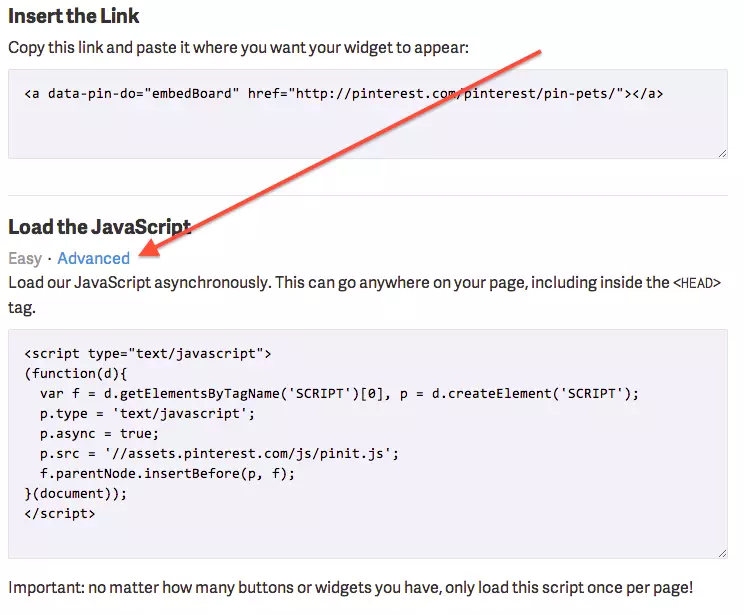 4. Pins Creation
Once a Pinterest profile is created, the next step is to create genuine content. Do some research and outline to create good and relevant content. Search the keyword tools to see what the most searched keyword is. It gives us an idea of what the target market is looking for.
Only text is not enough to make your website attractive to the customer. Add high quality pinnable images such as 1000px by 1500px. However, longer images are recommended for Pinterest. Images should have descriptions or captions so that the customers will understand clearly as it will increase the followers' list.
5. Use of Rich Pins
Those pins created directly from the website are known as rich pins. There are four types of rich pins: articles, apps, recipes, and products. Most searched keyword addition is helpful to make your content for search engine optimization and increases the quality of the pin.
6. Organization of boards on Pinterest profile
Our profile or website shows the first thing is broad as it is essential to be organized and have cover images in the right place. If board sections are used correctly, it can help the business grow, and the whole Pinterest profile looks professional and attractive to the customers.
Choose board names wisely because it will make it easy for people to browse. If you want to make your board more appealing, add video pins, as they are great for SEO. Through mobile devices, you can promote video pins and post unique content in a different form.
7. Schedule posts
The best scheduling tool for Pinterest is SociaPilot The simple reason is that it not only increases the follower ratio but also schedules videos, classic Pins, or GIFs.
With this social media management tool, you can schedule pins on multiple accounts. It means you can save time and focus on other marketing issues.
No content can be published without the permission of the manager so it is an error-free workflow. The performance of the pins can be checked by looking at multi-channel analytics.
Make a schedule for your post to generate traffic on the website. Try to make a few pins each day manually or using third-party apps. Customers or audiences are inspired by informative and high-quality content. It must be relevant to the main subject or theme.
There seems to be a lot of work to do, but business people use these tricks to be relevant and create high-quality content.
8. Link Pinterest to other Social Media Accounts
You can link your Pinterest to your social media accounts as it will increase the credibility and search ratio. It will make it easy for people to browse your brand on different search platforms.
Another suggestion is collaborating with another pinner on public boards, which will broaden your product search and help promote your content.
Broaden the network by following other pinners and adding people from the same niche. This way is helpful to have a look into competition and to be social as well.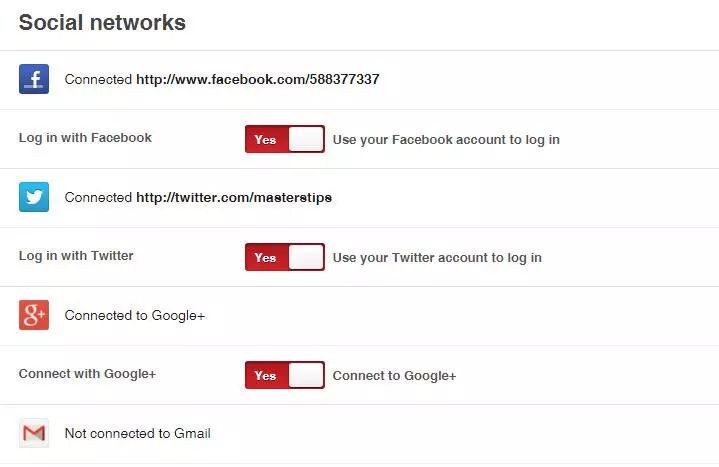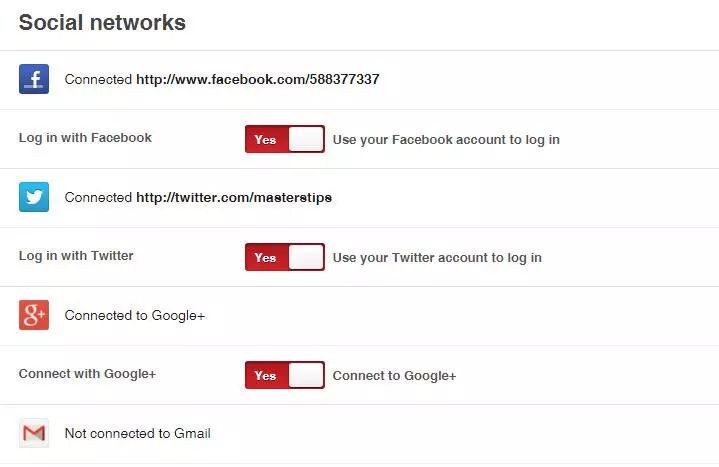 Source:business2community.com
9. Add Hashtags
A notable trend on Pinterest is using of hashtags. It will help people search for more pins related to their topic of interest. You can come up with hashtags that are associated with your content, brand, or market! While using hashtags expands the audience for your pins, too many can become intrusive.
Use the correct number of hashtags—no more than 5-8—to enhance your pins. A further smart move is to include keywords in your hashtags. Your pins benefit from optimization, Pinterest value addition, and more direct hashtags.
Pinterest SEO and SocialPilot
Digital marketing experts, teams, and companies may automate their social media management tasks with a SocialPilot, a comprehensive social media marketing solution. It assists marketers at every stage, from planning and publishing posts on their accounts to evaluating their posts' effectiveness.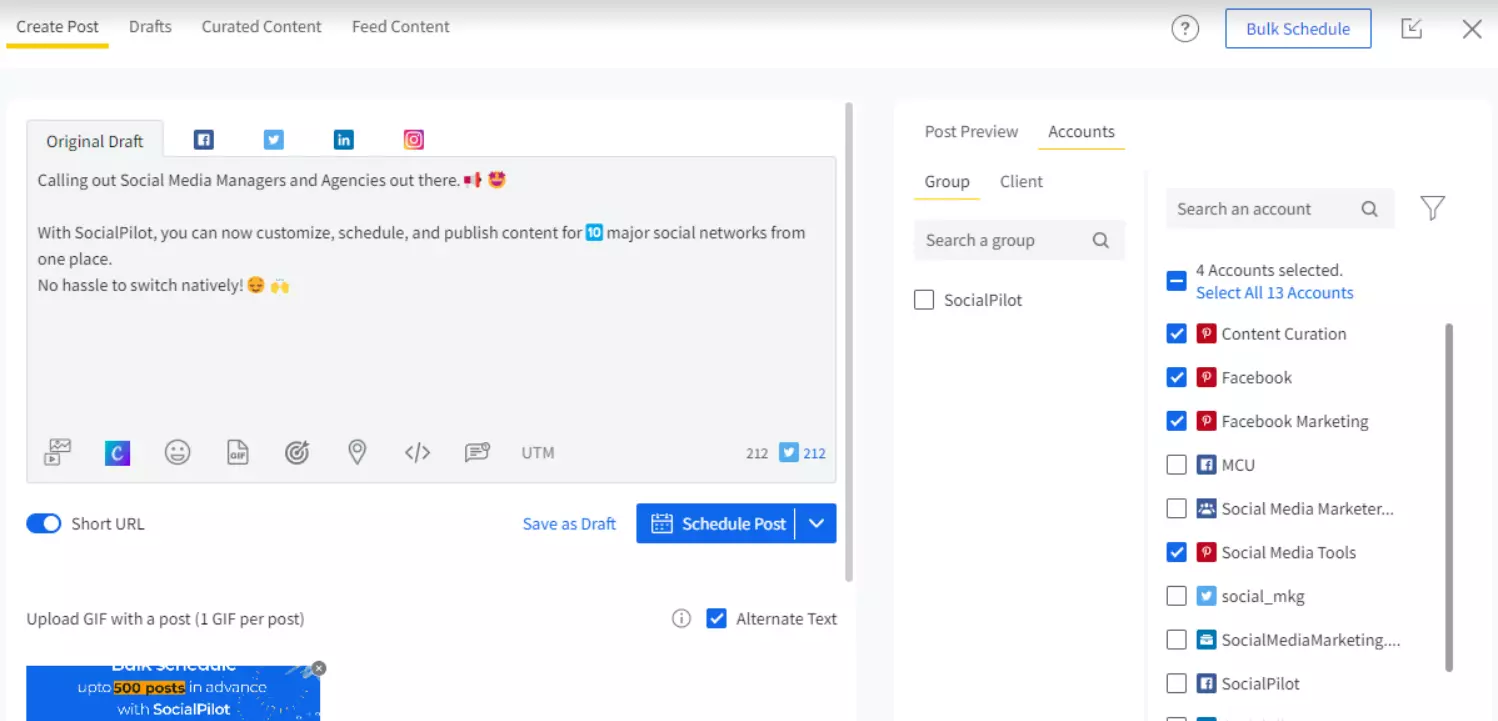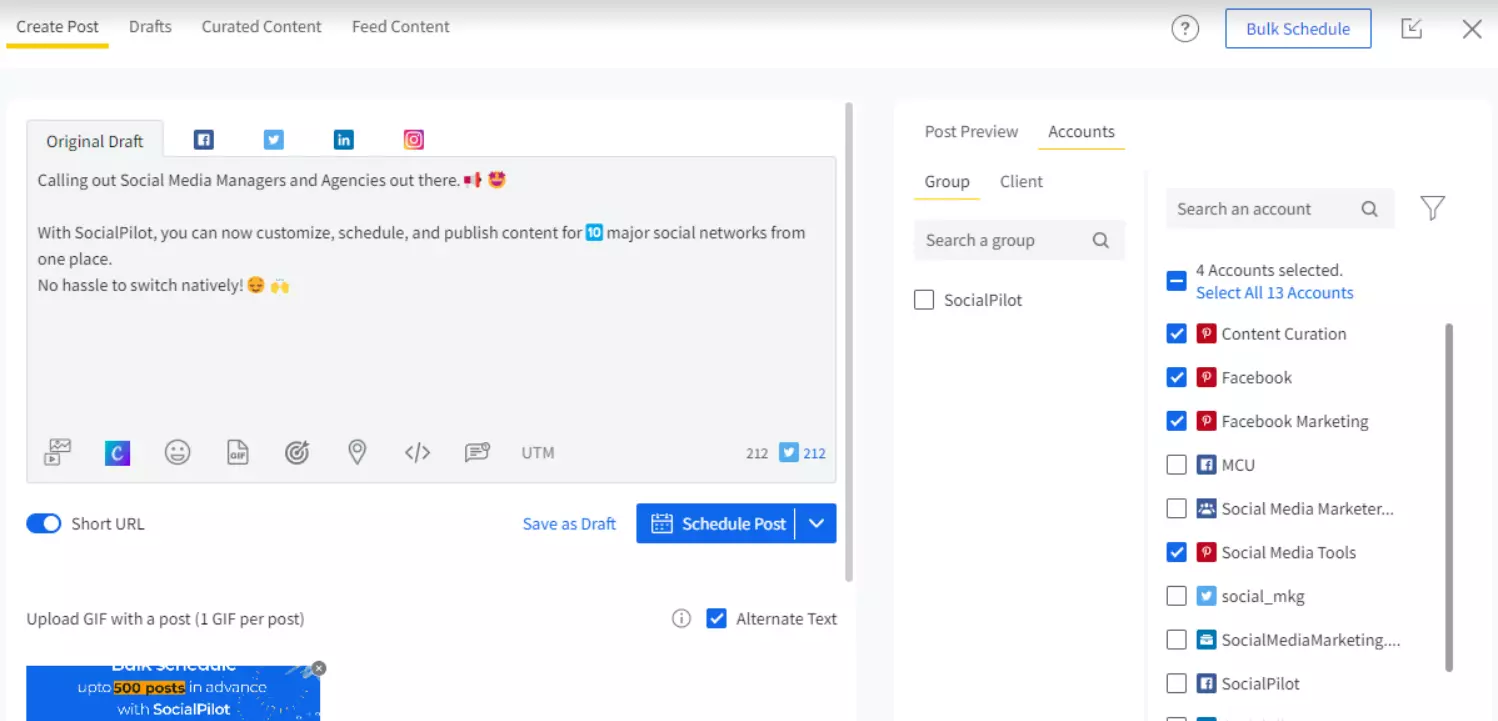 Incorporating SocialPilot with Pinterest is now the most demanding feature. Firstly, SocialPilot utilizes and schedules pins as per your plan even if you are in the starting phase.
Secondly, making a scheduled pin for the coming share can be helpful. Users will get benefits as SocialPilot has solved this problem.
Conclusion
Search Engine Optimization (SEO) for Pinterest helps grow your business and attracts customers by following strategies. Strategies such as keywords, organization of Pinterest, high rich pins, schedule posts, linking with social media platforms, and adding hashtags are key indicators that will help generate traffic on your website. Although it will need time if you follow these strategies, it will increase your chances of being found by possible customers.