Top Aesthetic PowerPoint Design Ideas For Presentations in 2022
September 21, 2022
0 Comments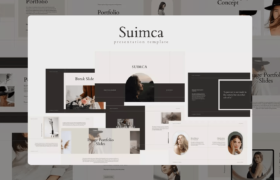 When it comes to an engaging presentation, there are two things you need to have – a confident presenter and pleasing PowerPoint slides. With templates, which can be found on marketplaces like, for example, MasterBundles, you can easily create professional presentations with aesthetic themes that will make you stand out.
Making a PowerPoint presentation that is unique and with a special style to grab the audience's attention is much more difficult than many think. When using a template you can choose from the best ppt themes and focus more on the way you can communicate your ideas and messages clearly and efficiently through visually appealing slides. 
Key Tips On Making Your Presentation More Aesthetically Pleasing
Here are a few simple rules and tips you can follow for creating a professional, visually pleasing designed deck. 
Add Borders Around Elements
Borders are an awesome way to add a visual contrast between different points on the slide. It creates a visual ladder that's easy to follow. 
Include Break Slides
Your break slides play just as a big role as other slides. In these slides be sure to include an image and a brief statement that highlights what's coming next or later in the presentation. 
Go Minimal
A minimal slide design is more eye-pleasing and allows for content in the presentation to stand out more. The audience is more likely to focus on what you've got to say rather than being distracted by the design of your slide. 
Use a Consistent Motif
A big eye trick is to use a consistent motif throughout your presentation. For example, a brand logo that's included in every slide builds brand recognition. You have unlimited options here, for example:
a consistent shape
the same image crop
your brand logo
Experiment With Color Blocking
To practice color blocking use colors in large sections or in contrasting tones. This will make a better contrast between text and visuals or different parts of your text.
Be Bold With Fonts
Simply by combing various fonts or increasing their size, you can add more visual interest to an individual slide. Another strategy to use fonts is by using bold fonts for slide titles or different presentation sections.
Overlay your text over photos or imagery on the slide. This will draw the eye towards that part of the slide. This is a handy hack, for when you want your audience to remember certain points. 
Crop Your Images Creatively
The most common crop you'll come across is a square or rectangle. Break the trend and make your presentation stand out by shaping your images in unique shapes or bubbles. 
Flavor Your Presentation With Icons
Familiar icons you can use are images, charts, and graphs. However, those aren't the only way you can make your presentation more visual. If you don't have data to share, use icons. These can signify when a new presentation section is coming up. Or they can emphasize certain points on individual slides.
Consider Traditional Black & White
Using a black-and-white presentation will bring back the aesthetic of minimal presentations. It's a great choice if you need your presentation to have a more corporate look and feel.
Use Maps
When discussing locations use maps, this is crucial for the visual appeal. Use them to show a planned expansion into the new market or existing market share of your company. 
Use Video & Music
Don't be afraid to include music or video clips in your presentation. Music can be used to open up a presentation or included between slide changes. Add videos where you need an extensive explanation of a particular topic. 
Premium Aesthetic Templates from MasterBundles
Looking to find your perfect aesthetic PowerPoint templates, check out our marketplace at MasterBundles. All of our PowerPoint templates are constructed by top designers. There are many ways to create a stunning presentation. 
The following premium templates will help you design the most aesthetic presentation in just a few minutes: 
This PowerPoint template has a simple design with clean lines, simple doesn't mean boring the template has a stunning aesthetic. Even though of its effortless design you get a pack of 25 unique slides. Each slide can be edited with an image of your choice or you can choose from high-quality photos included.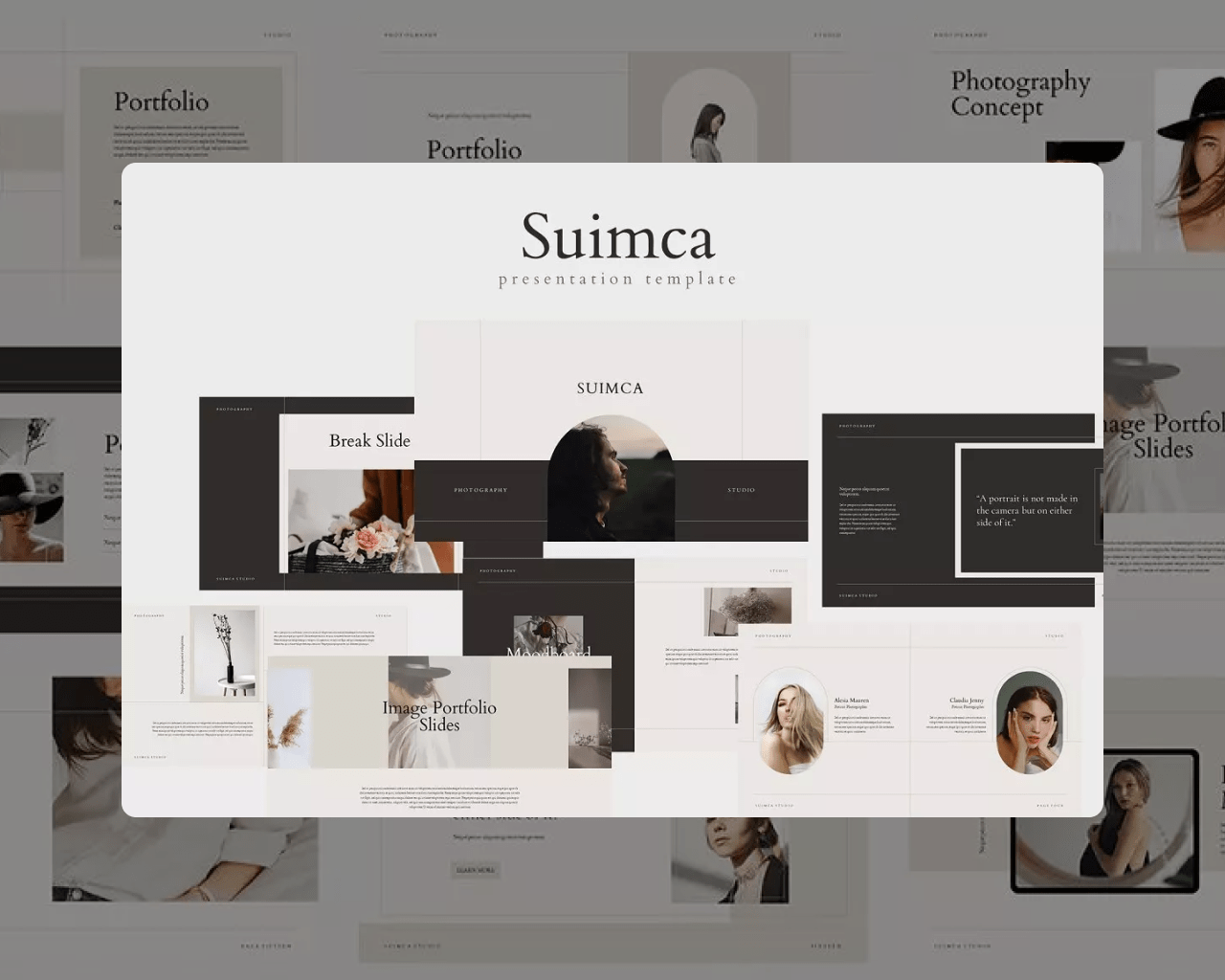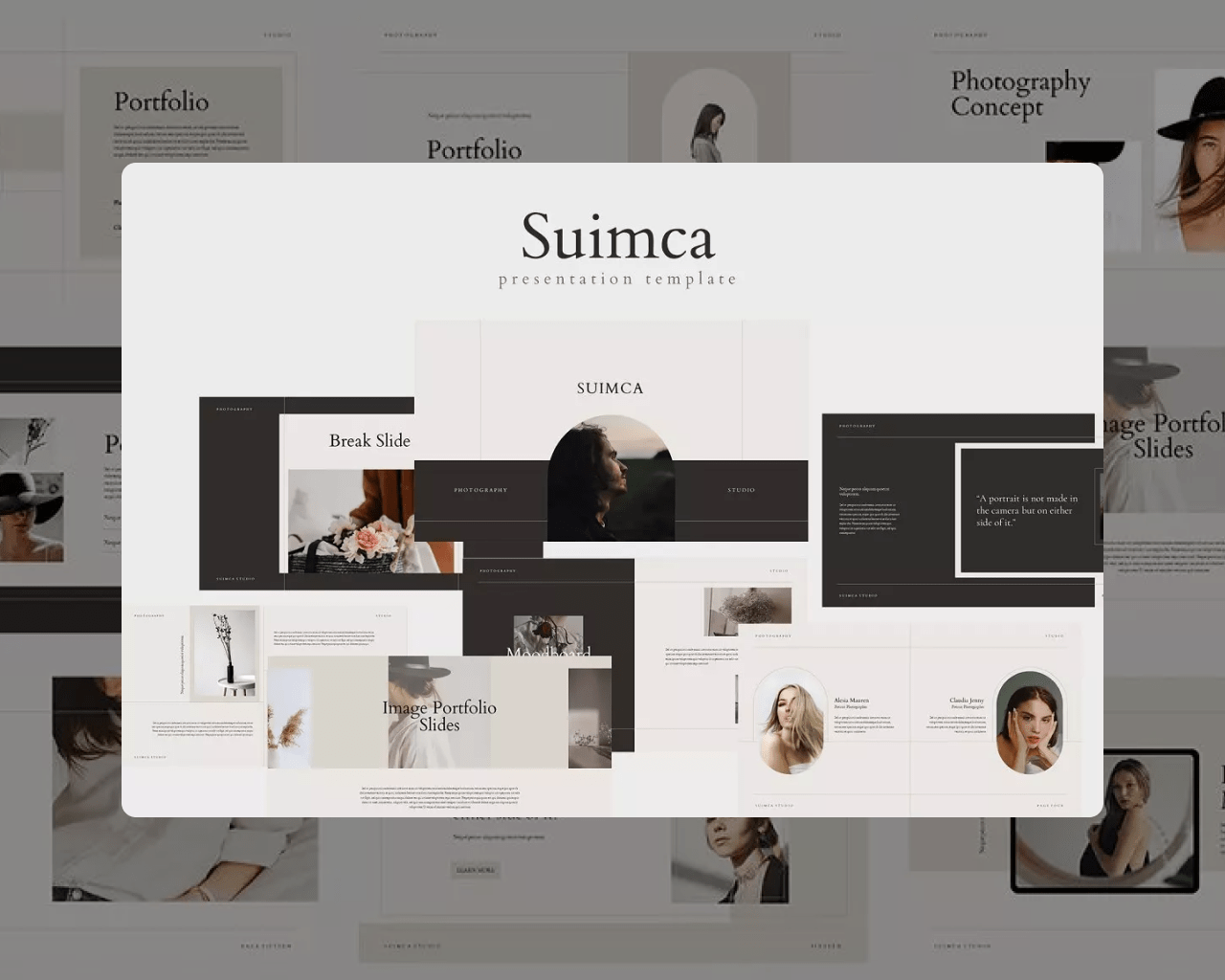 Searching for a contemporary design, the Space template is the ideal way to express yourself, your creativity, and your aesthetics. It is amazingly fitting for your use, including powerful slides, charming infographics, amazing photo layouts, cool colors, maps, Smart Art diagrams, and other features.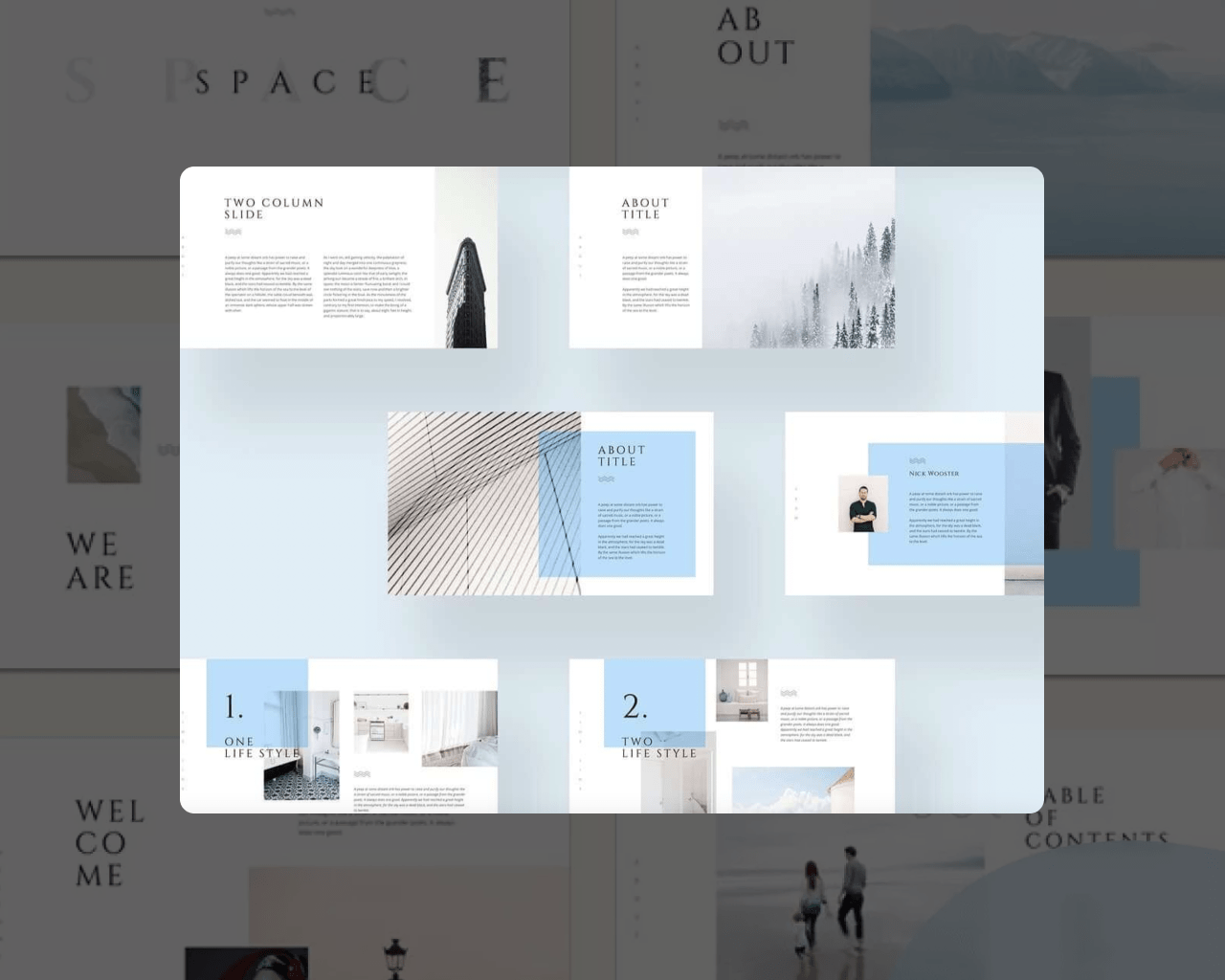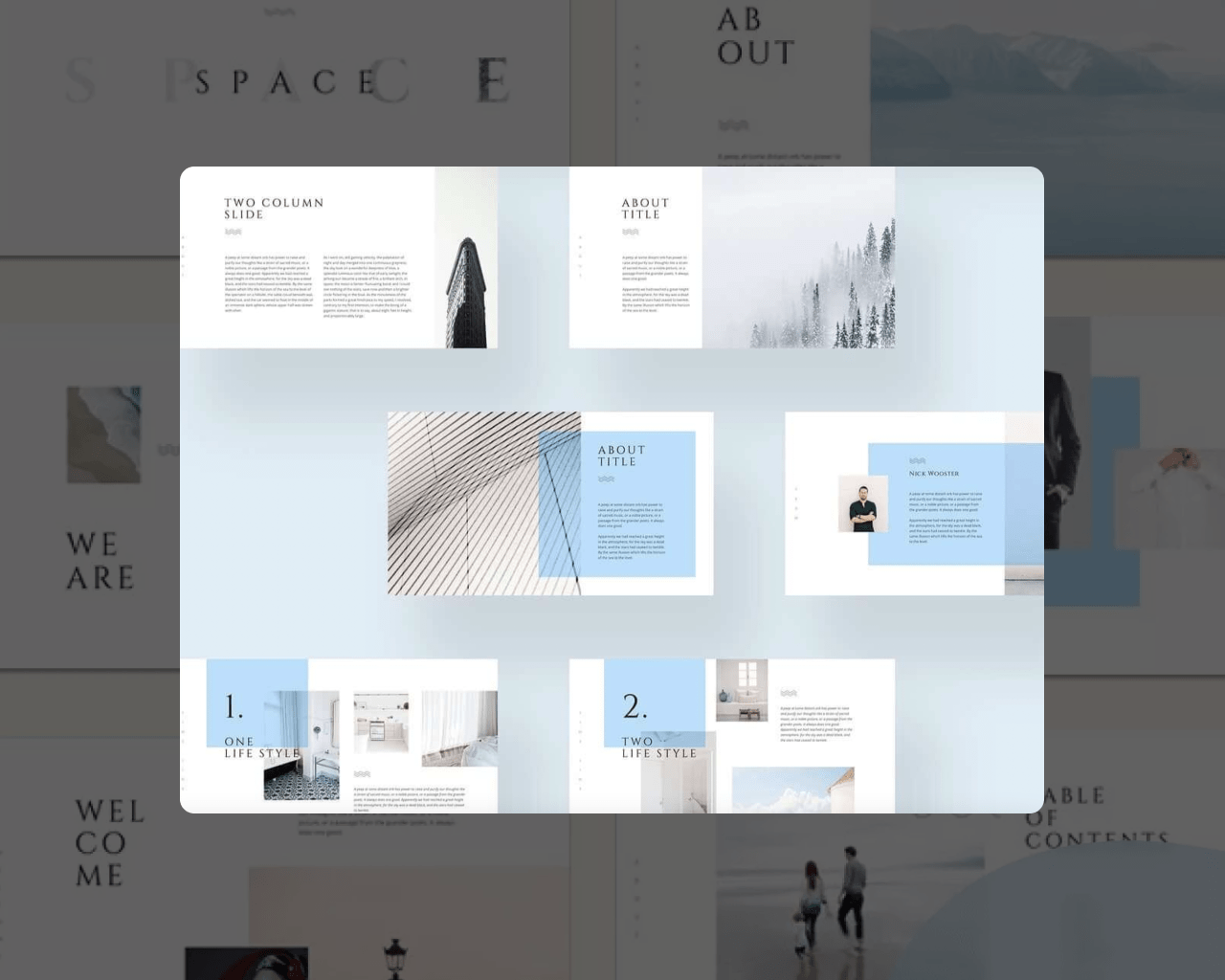 This is a simple presentation template with nature designs. The design consists of beautiful, high-quality images of nature and a beautiful color scheme. Its design is suitable for creating aesthetic presentations, campaigns, lookbooks, fashion slides, and others. This template offers 30 designs for slides which all have a common theme but differ in layout structure.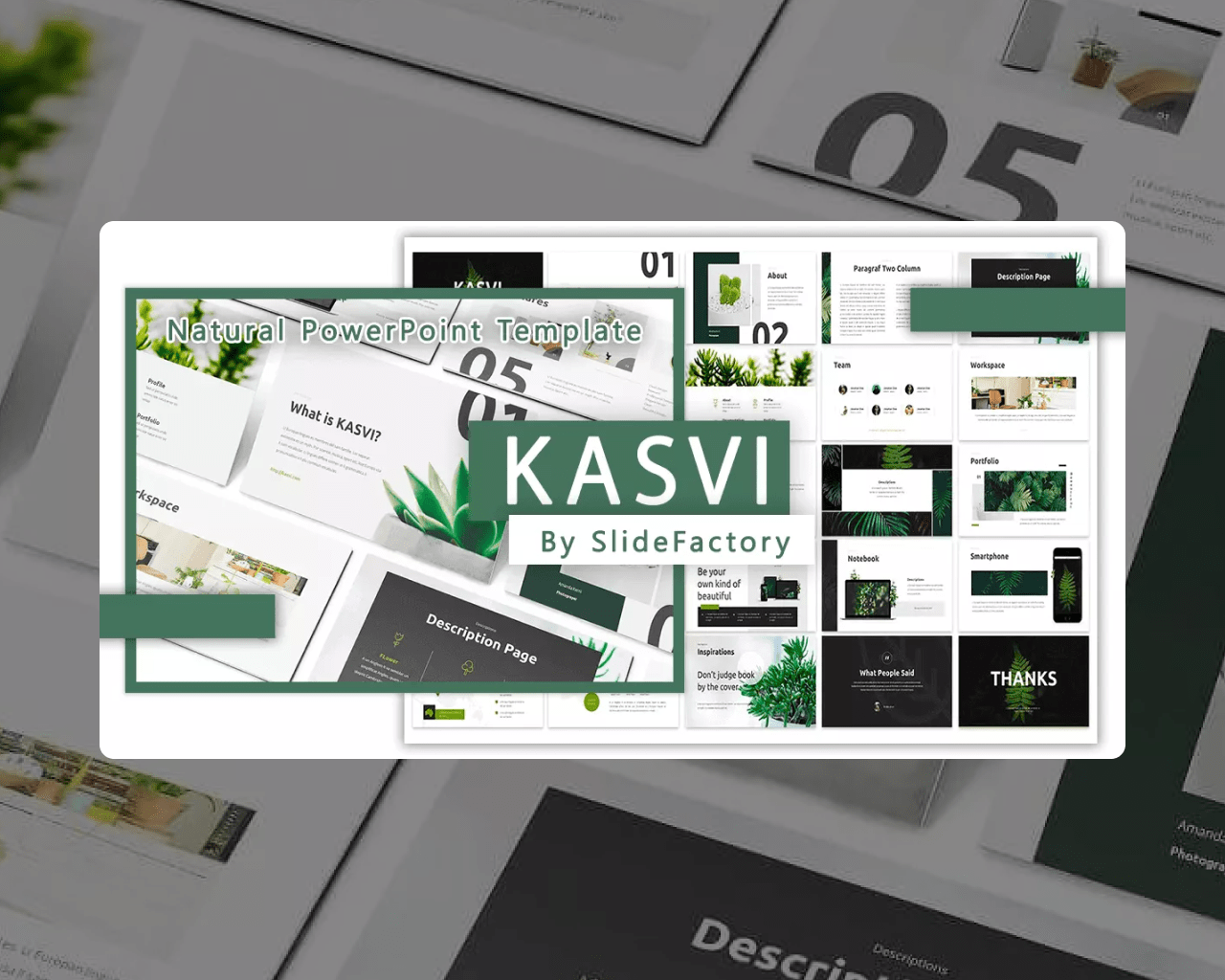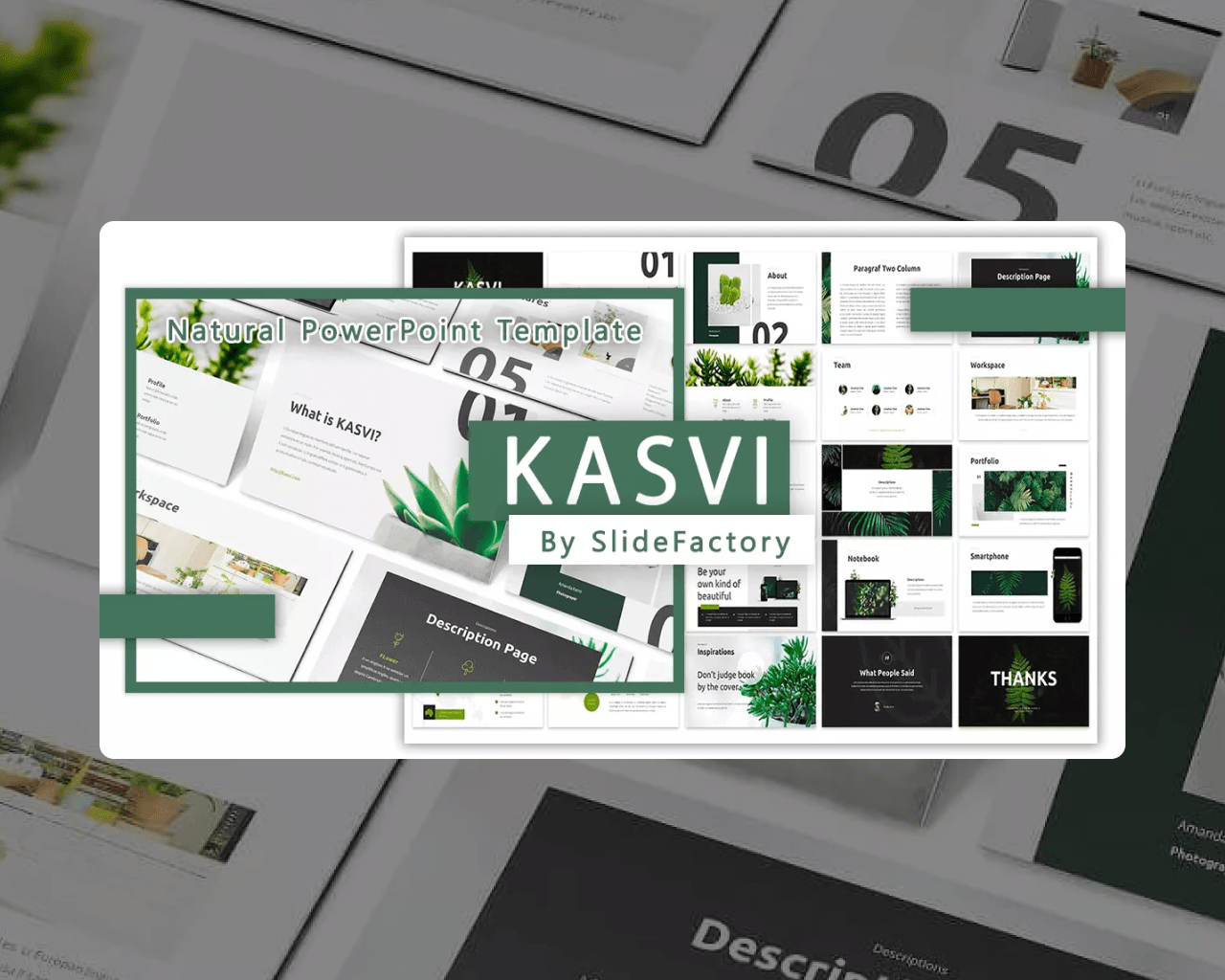 A very simple yet pleasing design of the person PowerPoint template can be used for a portfolio. Its aesthetic design will allow you to solely focus on the text, with no distractions but will give off inspiring vibes due to its colors. Since the template design is hand-crafted it proves that there are no similar others out there.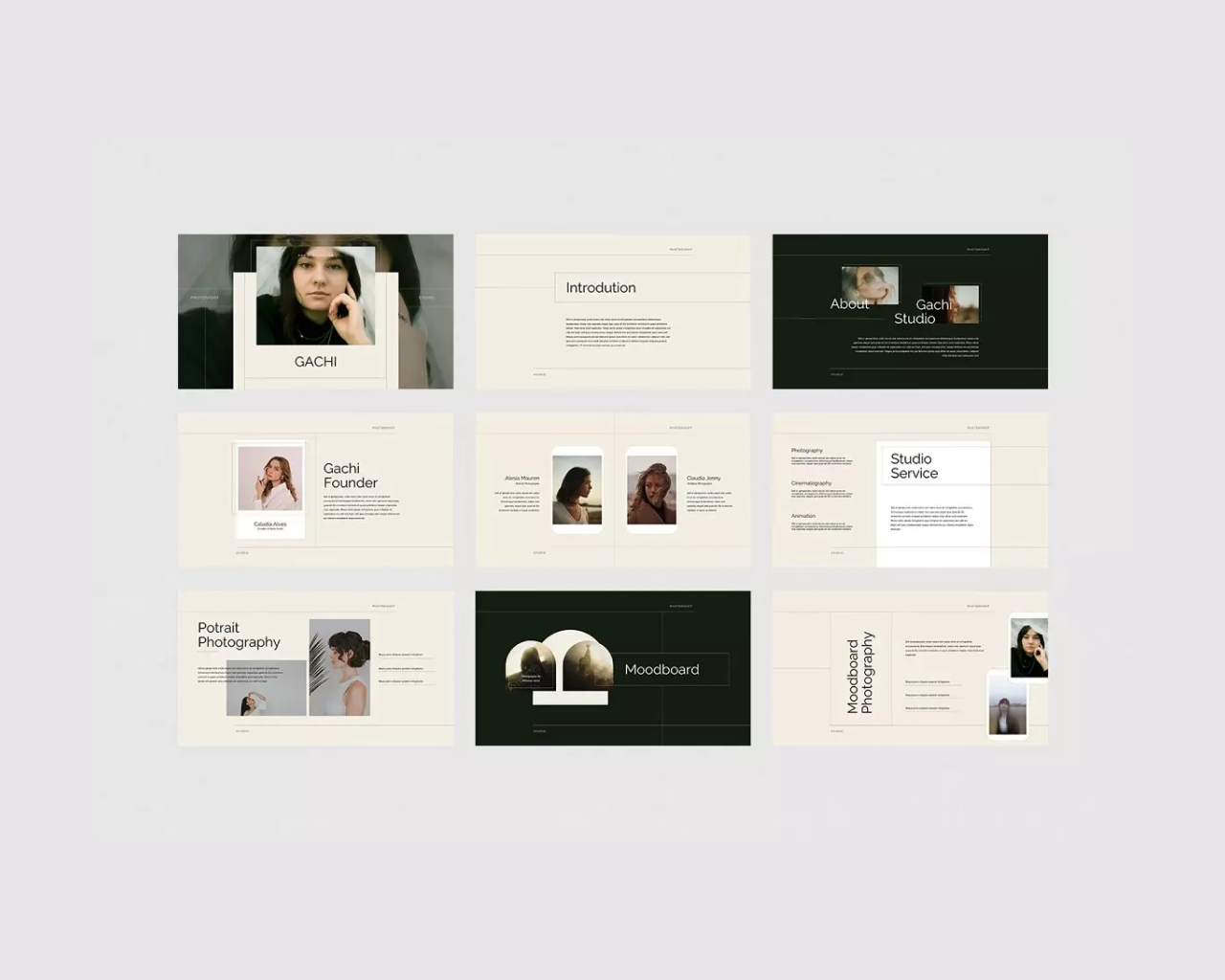 With a modern and abstract design use this PowerPoint template for creative, artistic, and modernist presentations. The modern design is quite simple but has many elements that make it quite stylish like the image placeholder shapes that give it an eye-catching element that is hard to find in other presentations.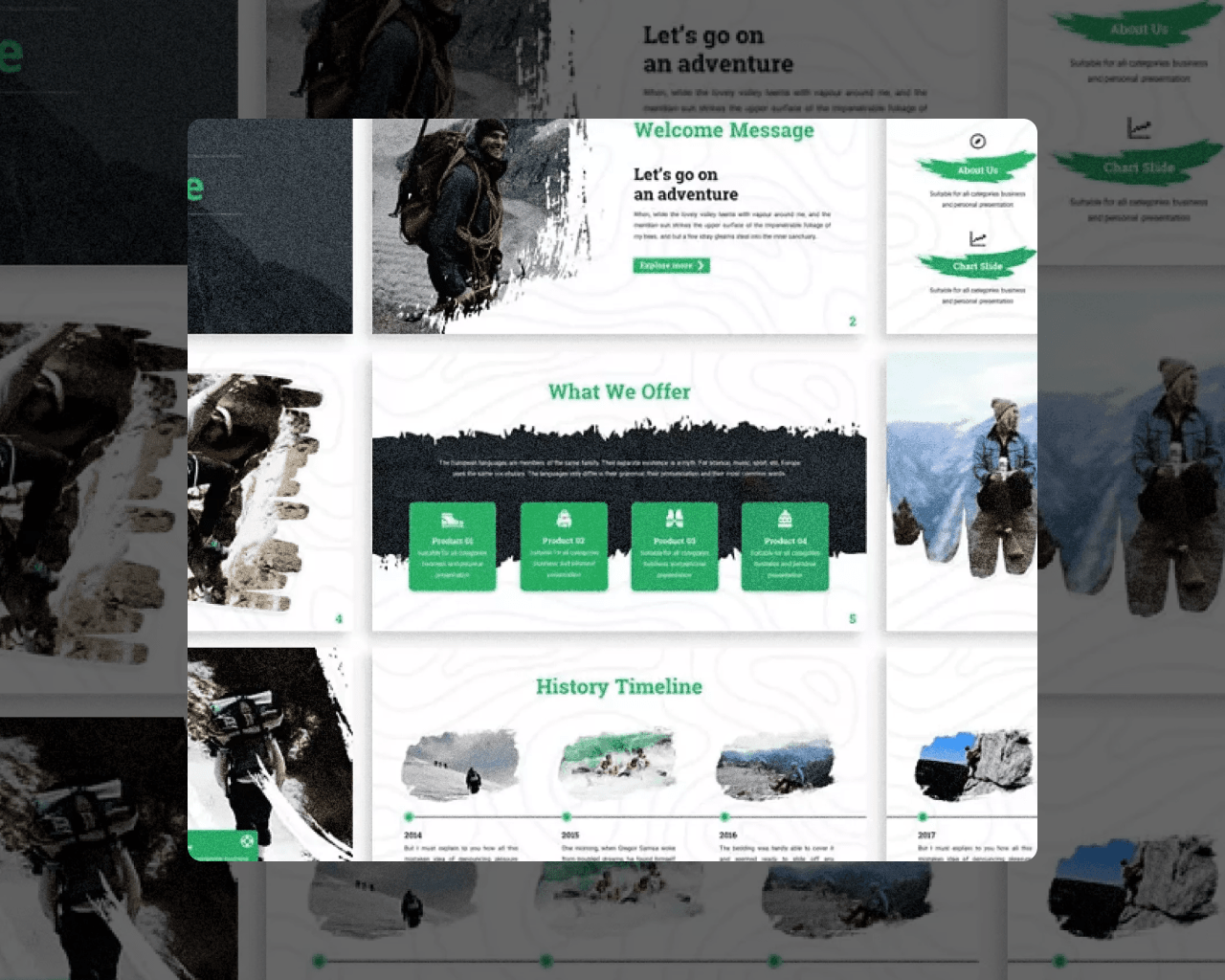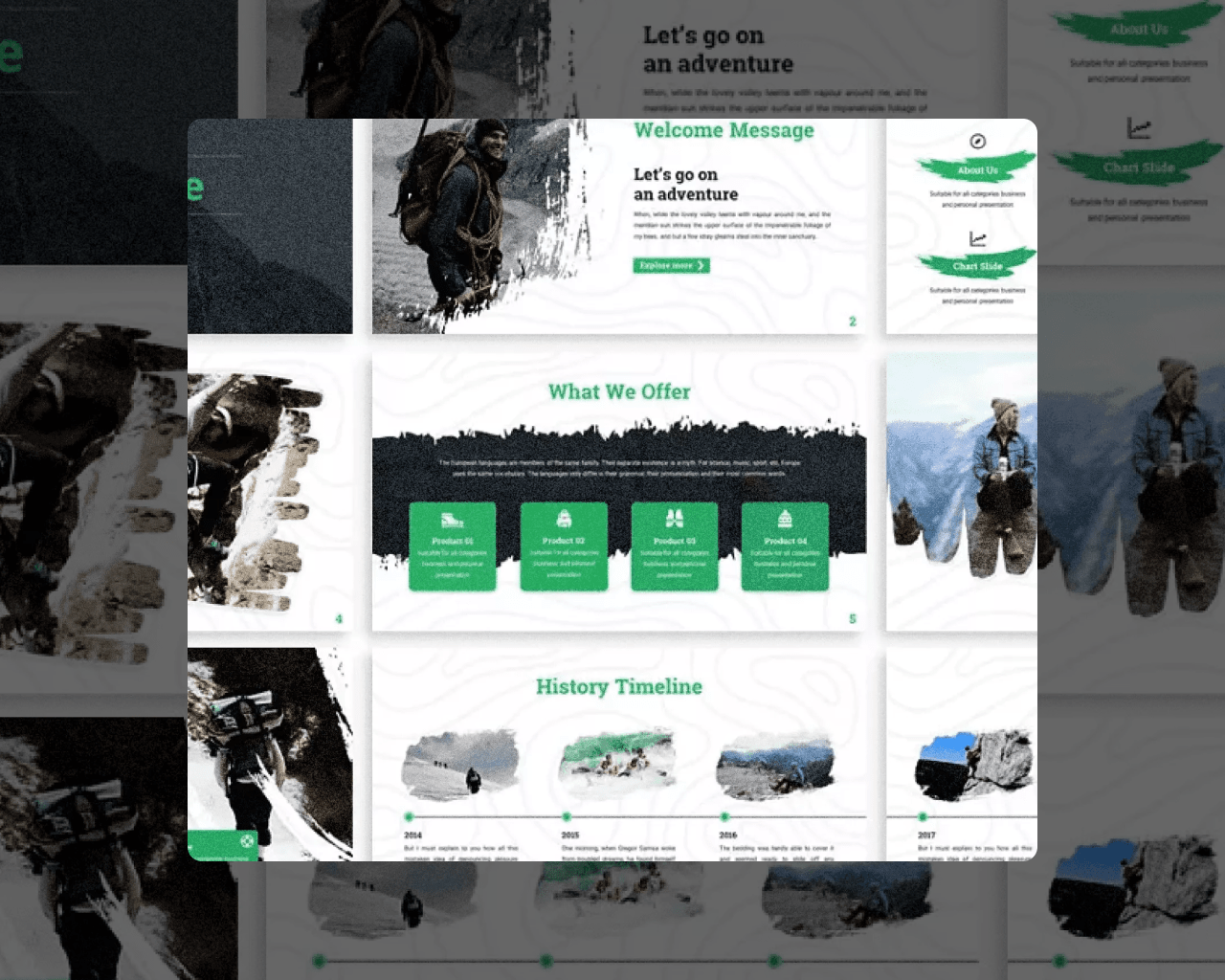 This RAVI presentation template allows building an animated presentation from scratch easier than ever. Animations in a PowerPoint presentation are the way to go, it's hard to find something as eye-catching as them. Create a powerful and aesthetic presentation with a prominent design. It will truly impress with the unique picture placeholders and super smooth animations.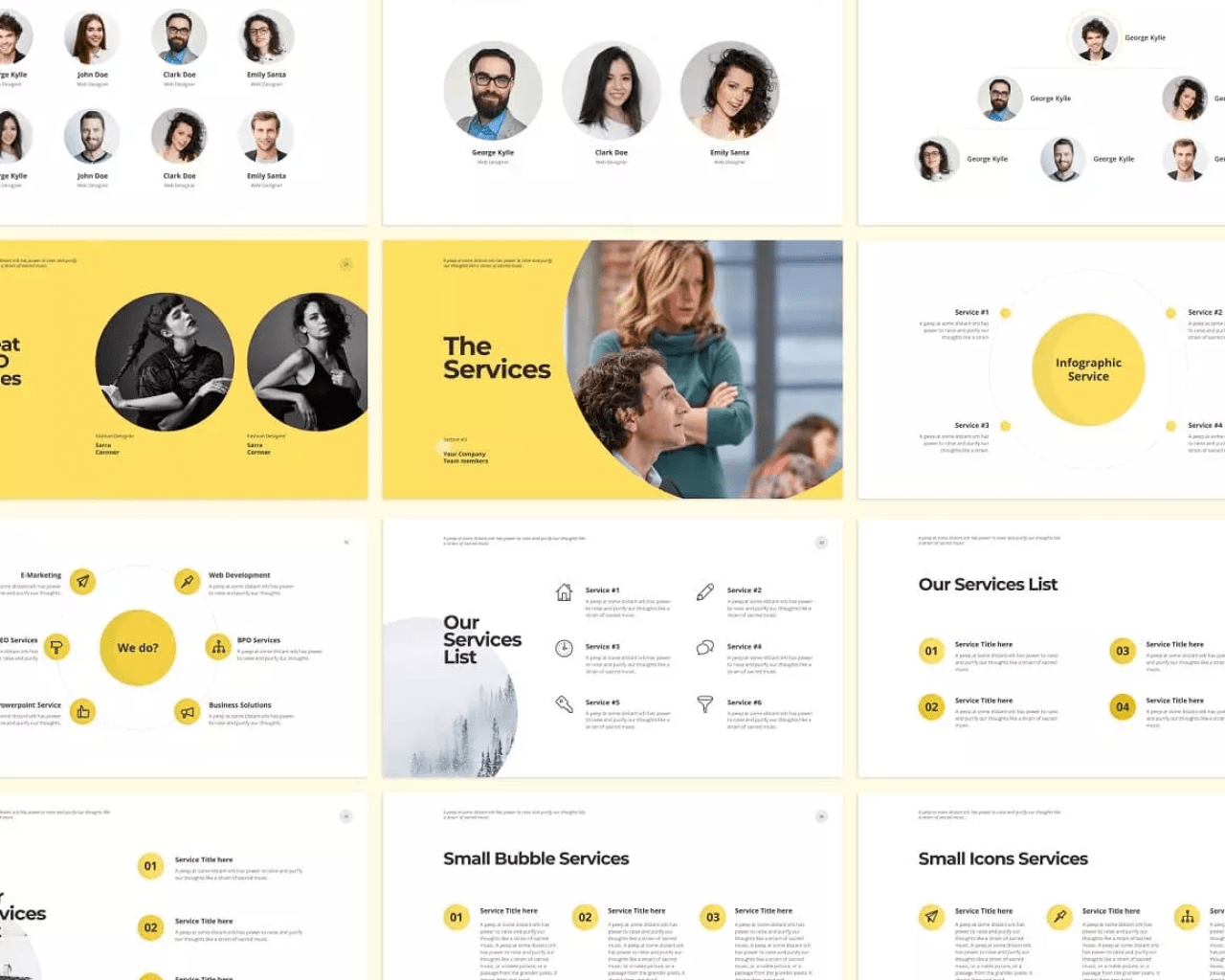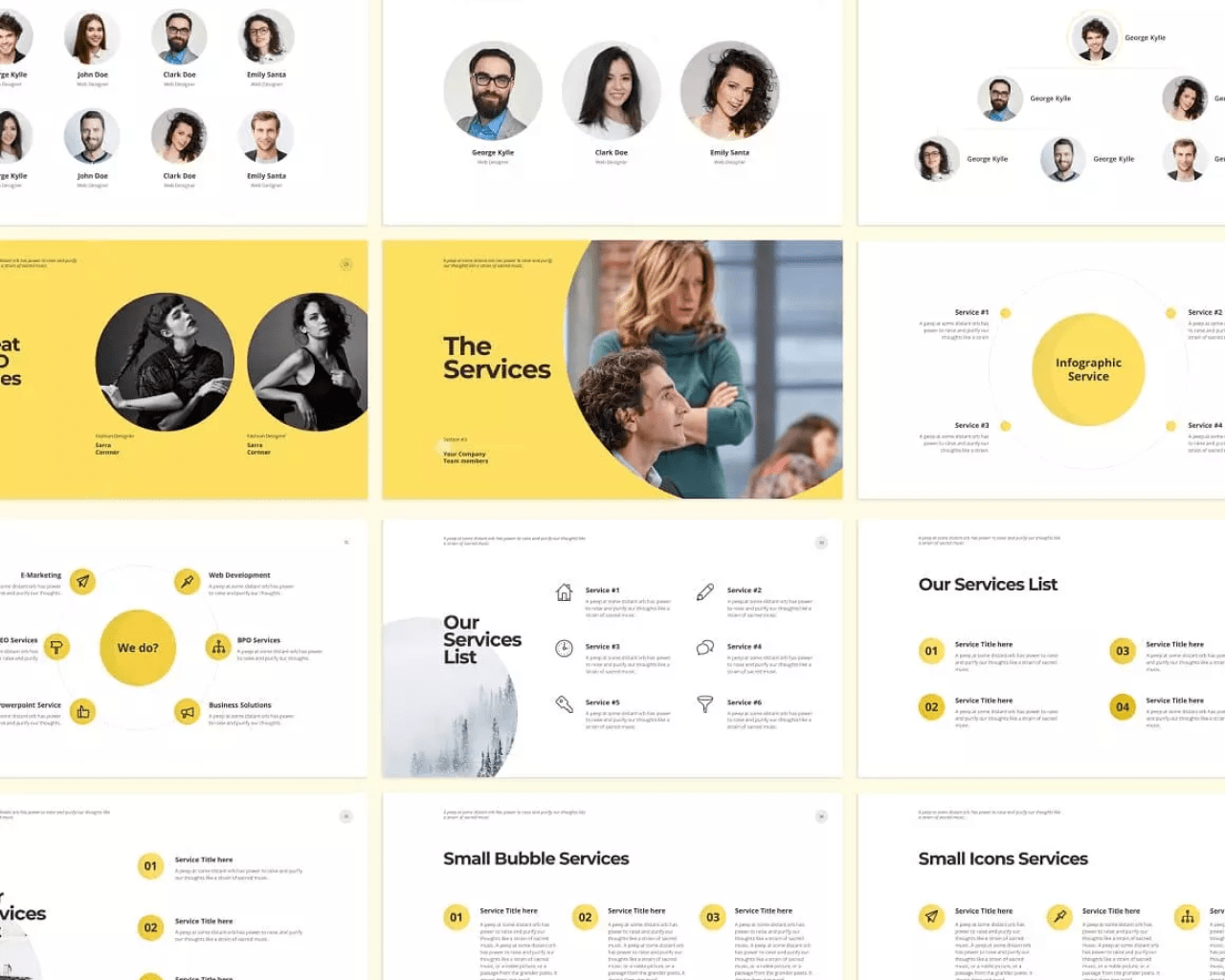 Get this clean and pleasing designed PowerPoint template for your artistic presentation. The clean design works as a background dancer to make the main text pop. With the option to choose between 3 color schemes, apply them to 25 unique slides for an inspirational and interesting presentation.