How to Go Live on TikTok and Make it Super Engaging
August 12, 2022
0 Comments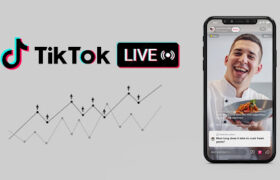 Have you been using TikTok for business for quite some time?
Then why not take center stage with TikTok live videos to level up your brand engagement on TikTok?
Going live on TikTok gives creators and brands an excellent opportunity to connect with their audience in real-time. You can do Q&A sessions, share tips & tricks, or show behind-the-scenes.
If you don't know how to go live on TikTok, you have come to the right blog to begin your journey. We will also discuss the best tips to make winning TikTok live videos.
Let's roll!
How Many Followers Do You Need to Go Live on TikTok?
Unfortunately, the TikTok live video option is not available to everyone. To go live on TikTok, you must have:
To unlock the capabilities of going live on TikTok, you must have:
More than 1000 followers, and
Your age should be 16 or more.
Moreover, creators who are 18 years old can receive virtual gifts from people watching them live. Interestingly, these virtual gifts can be later exchanged for real moolah.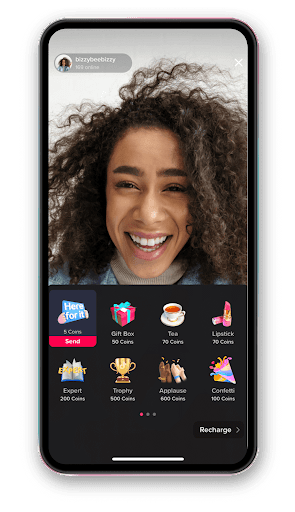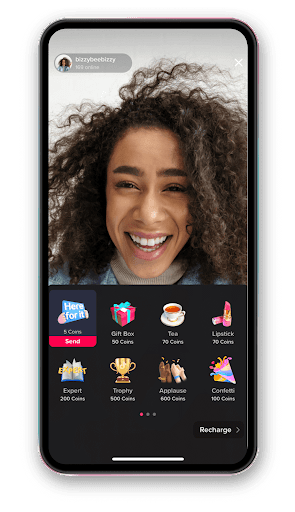 Ok, now that we have covered the basics, let's hit the main topic again.
How to Go Live on TikTok: A Step-by-Step Process
Step 1: Open the TikTok app on your mobile phone, and tap on the '+' symbol present at the bottom of the screen.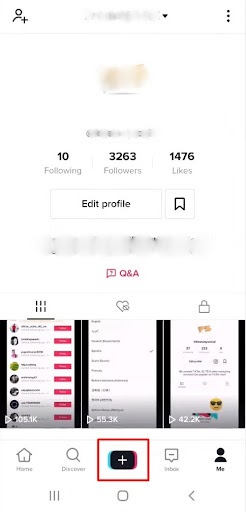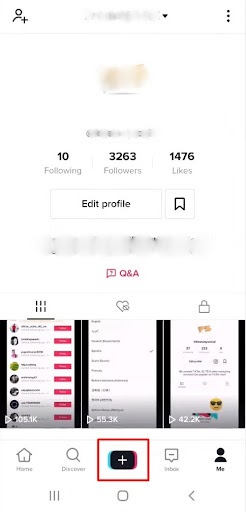 Step 2: The in-app camera screen will appear on your screen. Here, swipe right to the "LIVE" option from the navigation at the bottom of your screen.
Step 3: Next, you will have to pick an image and write a title for your stream. Make sure to choose a title and image that grabs your followers' attention enough to hop on the live stream. Remember, the title has a 32-character limit, so keep your title clear and concise.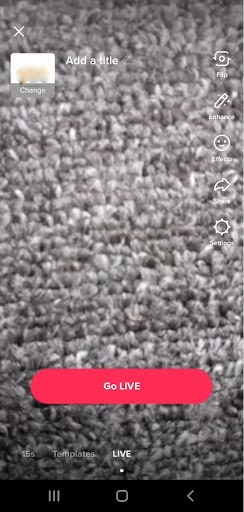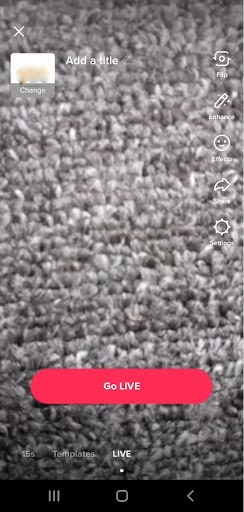 Step 4: Now, all that is left is to go live. Get yourself ready and tap "Go Live." Once you are live, your followers will receive a notification. While streaming live, you can make multiple adjustments in the broadcasting, such as flipping the camera, adding effects, and filtering comments.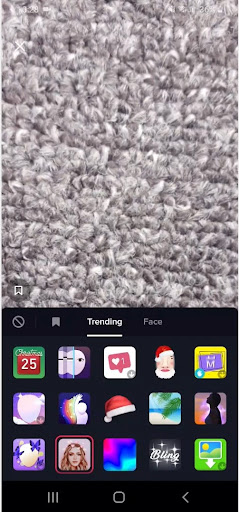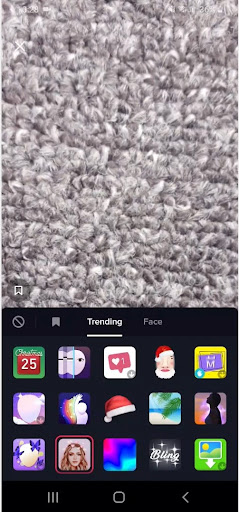 Moreover, you can add up to 20 people to co-host the live session with you. Let's check out how to do that.
How to Go Live With Someone on TikTok?
The good thing about TikTok, along with broadcasting solo lives, is that it also lets you invite other people to co-host the space. You can invite up to 20 moderators at once.
Now, that's an exciting feature for a business you are looking to expand. Co-hosting with an account of the same niche allows you to tap into new audiences.
So, how to go live with someone on TikTok? The steps are simple.
First, trace back all the steps to go live on TikTok. Once live, you will see a circular blue and pinkish icon at the bottom left. You can tap on it to invite others to join your live room as a co-host.
Next, you will see a list of people who have either requested or are watching your live video. Just select people you want to invite to join the session live and tap on "Add."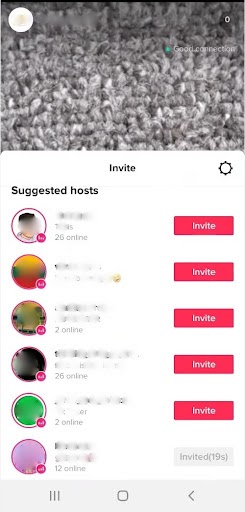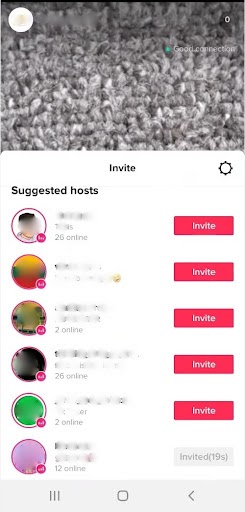 Also, as a user, you can join someone else's live broadcasting. To do so, tap on the two-smiley icon near the comment box. It will send a request to join the broadcast. If your request gets accepted, you will connect on the live stream with the host. Your followers will also be notified that you are streaming live.
8 Best Practices to Make Your TikTok Live Engaging
1. Define the Objective for TikTok Live Video
Everything we do in life, business, and even in a live session on TikTok has an objective behind it.
So what's your objective?
What do you want to share with your audience on the live stream?
You must figure out your goal to make the further steps streamlined. It could be anything; you may go live to promote your new feature, drive traffic to your other social media accounts, create engagement or build community. 
2. Choose a Topic
After defining your objective, choose a topic that resonates with your goal and come up with a crisp title for it to grab your audience's attention.
Going live on TikTok shouldn't be a one-time show. So make sure you jot down a list of topics to keep the streaming flow consistent. Moreover, you can cover a broader topic in 10-15 minutes of multiple live streams across a month or a week and call it a series.
For instance, if you are a marketing agency and you aim to engage with budding startups and small businesses, then make a list of pet peeves they deal with. Once you get the problems they face, start going live to discuss those issues at your decided intervals.
3. Plan the Structure of Your Live Stream
I know you are all pumped to click the live button and start talking to your followers, but it may not go as smoothly as it would go with a structured plan.
So before you start streaming live on TikTok, remember always to plan how you will start, end, and do everything in between.
Here are a few basics to structure your TikTok live straight:
Introduce yourself: First things first, begin your TikTok by introducing yourself and what you do to make the interaction more warm and authentic. 
Reveal the topic: Once the maximum number of people join, reveal what you will talk about in the live stream.
Pre-plan the format: With the topic in mind, decide how you are going to propagate your ideas to the viewers. Is it going to be a how-to stream? Are you going to take them behind-the-scenes? Perhaps a simple Q&A session with your audience?
Live Duration: You should also plan out how long you want to keep the live sessions. It will help you make the sessions brief and on-point. Though TikTok live videos have a limit to run for 60 minutes, I recommend keeping the duration up to 30 minutes.
4. Pick the Best Time Slot
There is no point in going live on TikTok at a time when nobody from the audience is hanging on the platform. You need to plan every TikTok live stream on your personal best time to post on TikTok. Posting at the best times ensures that your live streams get seen by as many people as possible.
5. Promote Your Live Session Beforehand
Another thing you can do to direct maximum traffic to your TikTok live video stream is by announcing it beforehand through a TikTok video post.
This trick will pay well because when a user sees your posted video while you are streaming LIVE, they can directly enter your stream via a unique icon that appears in your post.
However, things can become super-hectic for you to plan announcement videos while preparing for a live stream multiple times a month. The best solution to avoid this chaos is using a TikTok scheduling tool.
Are you finding it hard to manage the TikTok posting schedule of multiple client accounts?
Use SocialPilot to create and schedule TikTok posts of multiple accounts way ahead of time from a single dashboard. With SocialPilot, you can schedule a time and date for your TikTok posts to go live automatically while you can focus on more meaningful tasks like planning your next live video.
6. Be Authentic
No matter how much you plan, in the end, you need to be casual during a TikTok live session. You can never create a script and sputter it throughout the live session. TikTok lives demand you be as genuine and authentic as possible. So drop that salesman's voice and start engaging with your viewers at a deeper level.
7. Take Care of Technicalities
There are a few technical aspects that are needed to be taken care of before you hit the live button.
Proper lightning: Bad lighting can ruin the viewer's experience. So make sure that you either sit in a well-lit room or use extra lights to make your stream viewable and engaging.
Sound-check: Bad sound is worse than bad lighting. People have joined the live session to listen to what you have to say, not your neighbor's dogs barking or construction trucks working outside of your house. So before you go live find a quiet place to stream from.
Good internet connection: Always test that your internet connection is steady before going live.
8. Conclude with a Call-to-action
At the end of your live stream, don't forget why you started in the first place. Recall your objective again. And before you bid adieu to your audience, give a CTA that ties back to your goal.
Get Ready to Go Live!
Tiktok Live is an excellent feature for creating a genuine and more profound connection with your audience.
It's buzzing and has excellent power to increase your brand awareness and create leads and conversion opportunities.
Now that you know how to go live on TikTok, it is time to start drafting a proper structure for your first live session on TikTok using all the tips we have discussed above.
And if you are serious about TikTok and it holds a prominent place in your marketing strategy, then it's high time to start using SocialPilot to manage your presence on TikTok and other platforms efficiently.