How to Create the Heart of a Video
October 20, 2022
0 Comments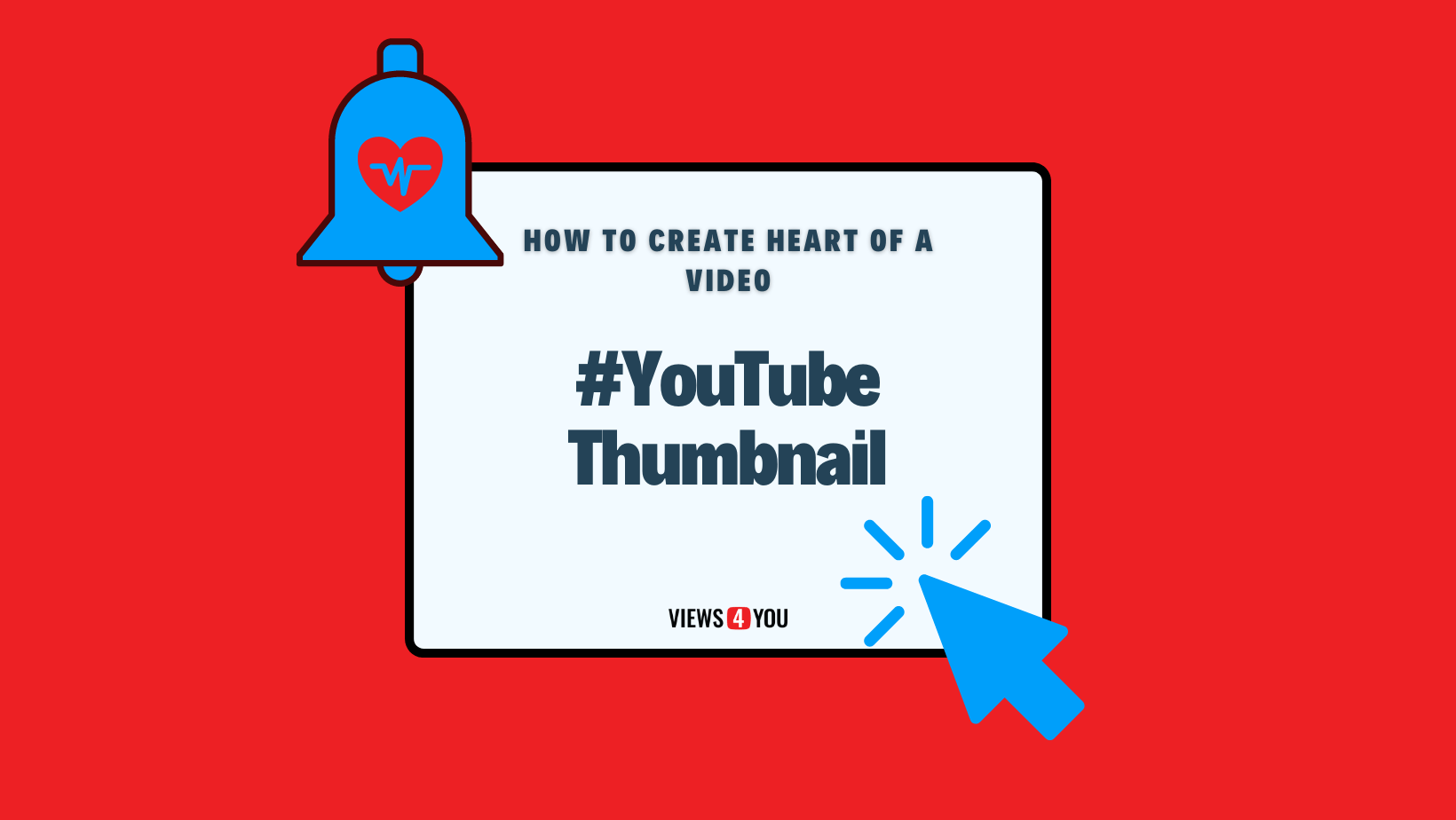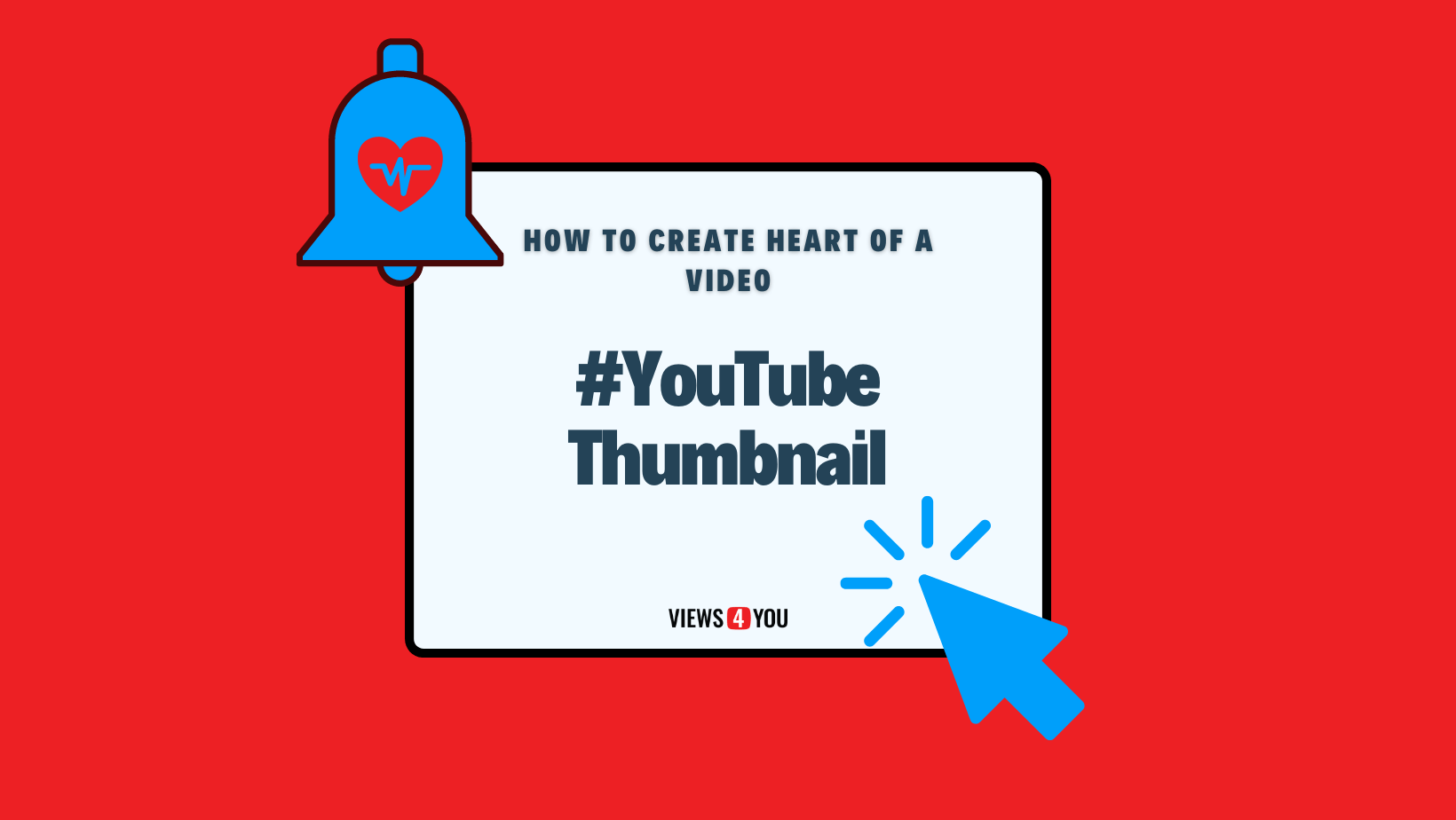 Today, thanks to advancement in technology, the use of social media has become extremely widespread. It is possible to come across videos with useful information or entertaining moments every day. You can find such videos on the YouTube platform.
There are lots of videos available on YouTube. How do you find the video you're looking for? How will you know if the content is quality? You can find what you are looking for by benefiting from the covers of the videos. It is possible to summarize the videos that last for minutes with a single image. This is where YouTube thumbnail comes into play.
YouTube thumbnails can be an important tool in getting viewers. We provide information on how to create a high-resolution YouTube thumbnail design. One that will grab the attention instantly and keep the viewer interested in what you have to offer.
What is a YouTube thumbnail?
A thumbnail on YouTube is a picture that has been scaled down. The first thing a user sees when surfing and trying to pick which content will provide them with the best answer or solution to whatever it is they're seeking for is this thumbnail. In order to watch any particular video of their choice, viewers can click on the little, clickable pictures that make up YouTube thumbnails.
The main purposes of YouTube thumbnails are to attract attention and arouse visitors' curiosity. However, video thumbnails are also made specifically to:
fully express the video's message.
make yourself interesting enough for the spectator to click and watch.
make your brand distinguish itself from others by differentiating it from the competition.
be simple to view on any type of platform, including desktop and mobile versions.
Why do I need to Create Custom YouTube Thumbnails?
A thumbnail provides a summary of the content of the video, it is simpler for viewers to decide what they want to see. Therefore, the thing that will make your material stand out is a top-notch eye-catching YouTube video thumbnail. However, is a unique thumbnail truly necessary for your video? Why not use own images that you can find? Or why not utilize one of the suggested thumbnails YouTube automatically suggests?
Consider how viewers search through YouTube video posts to find the ones they want to watch. Those two steps are the attention-grabbing title and the remarkably thumbnail, correct? After you've finished watching the video, another thumbnail will attract your attention, and the interest will cause you to click on still another, and then another, and yet another. That's how it's done; everyone follows this practice. Do you really require a unique video thumbnail? Yes, you do!
Thumbnail Creating Secrets are Revealed!
Consider your thumbnails on YouTube to be an anchor. It must also be interesting enough to get the user interested in watching the video. What should I take into consideration when I plan this trip?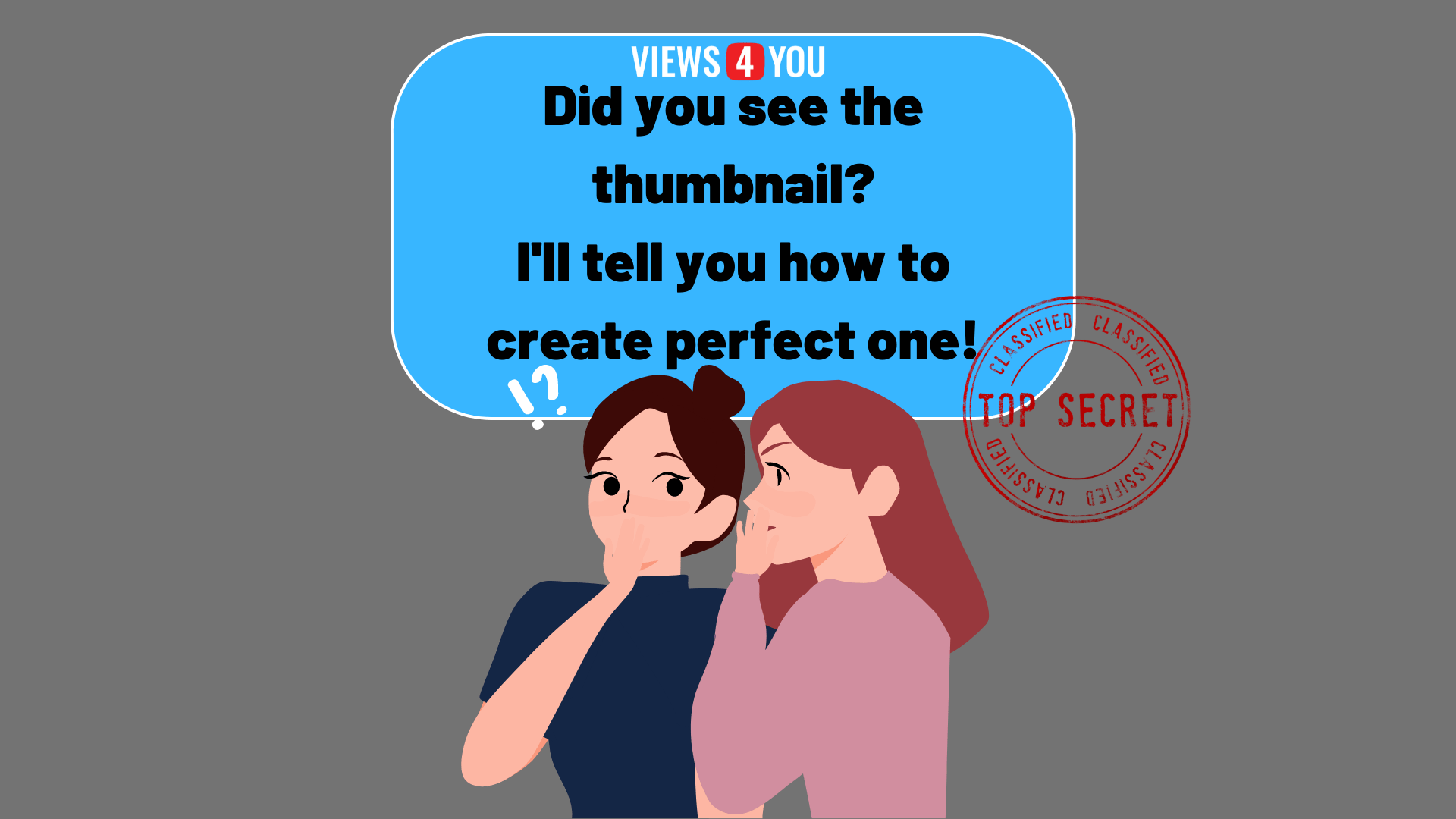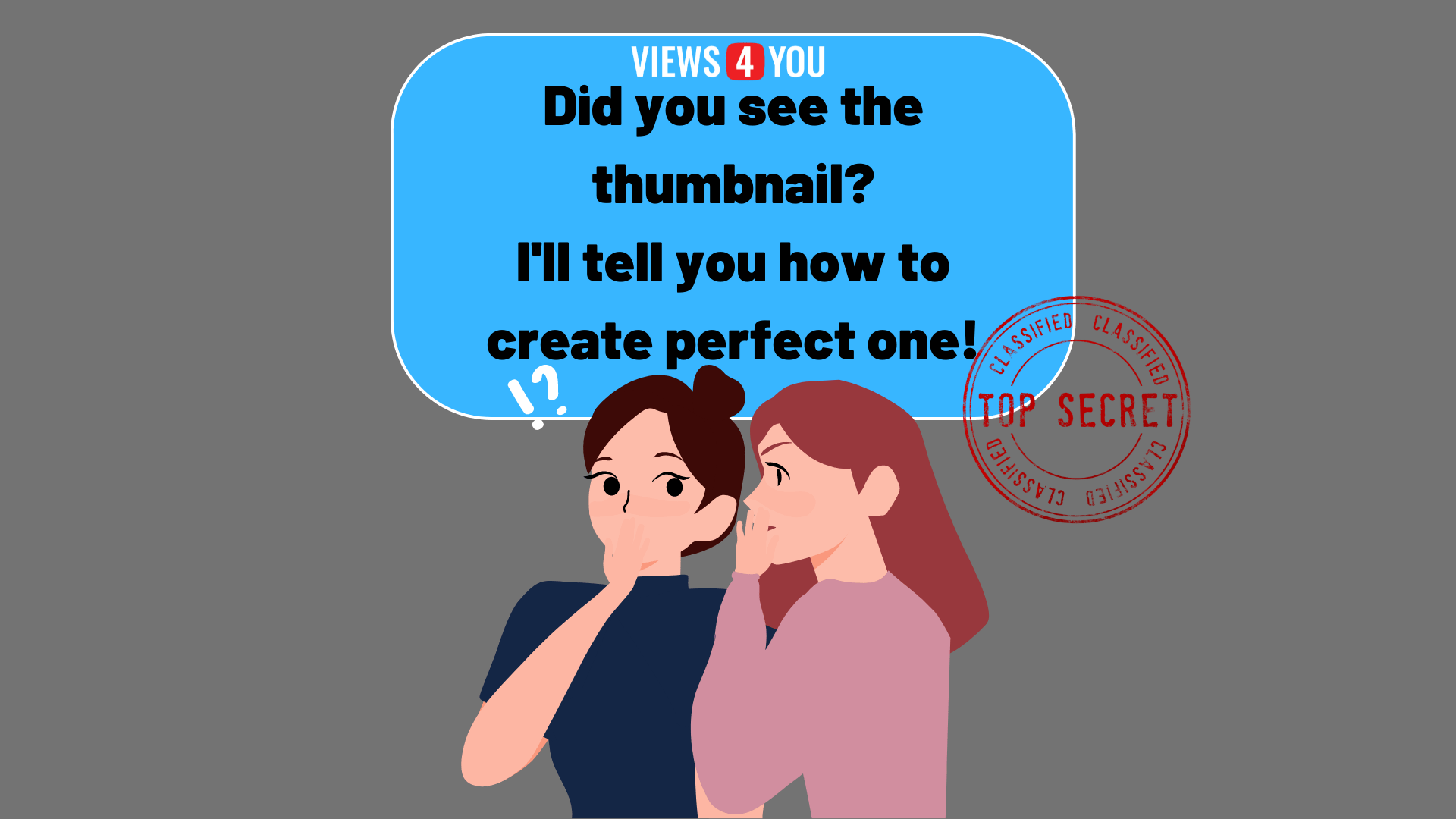 Use titles as background information for the textual content for YouTube thumbnail. Use good font styles. A beautiful contrast against an impressive background. Make sure the pictures are good. Including pictures of the faces: Keep eye contact with viewers. Coherence. Look at the competition for YouTube thumbnail. Design for tiny screens. There it is, easy-peasy!
Thumbnail Tricks That Will Get Clicks
YouTube video's thumbnail has to be stunning to grab attention by the audience. Custom video thumbnail piques enough to get an itch to click and watch your clip to the end. Therefore, eye catching YouTube thumbnail design is so important. There are several things you should take consideration:  
Pick The Right Video Thumbnail Format
All the difference in the world is made by using the proper YouTube thumbnail size. Use a size of 1280 x 720 pixels if you want the finest picture quality on desktop and mobile devices (16:9 ratio). You can save it as a.BMP,.JPEG,.PNG, or.GIF. Utilize a resolution that is as high as you can. However, you can keep YouTube thumbnail size under 2MB.
The Background Image
Use a background image that supports the message you want to deliver without being too "busy" to detract from the rest of the page. You can choose the image from your library or download it.
Cover Background Image With Text
If you want to improve your YouTube thumbnail background image, add branding and descriptive text over your photographs. Just make sure to select a font type and color scheme that make it easy to read. Make sure your language also contains the title or a few chosen keywords.
Pick A Custom Font
Any effort you make to distinguish your video will aid in boosting its popularity. So having a unique font is just one more way to differentiate your YouTube video from other videos and make it feel more unique. TheFontShop is where you can get the top thumbnail free fonts. You can download the fonts easily. Simply choose the relevant font category, browse the available fonts, pick one, and download it.
Choose The Right Range Of Colors
The added text must be simple to understand if you want your video thumbnail to be effective. Therefore, be sure to select colors that not only go well with your clip but also make it easy to read. Take some time to test your thumbnail once you've added your unique font, colors, and text to see how it appears and how well it stands out when put among other YouTube videos.
Pick The Correct Image
You must choose a photo that will be distinctive, catch people's attention, and compel them to click on your videos and watch it through to the conclusion. Utilizing a close-up of the subject, using faces that are incredibly expressive, choosing brilliant photographs, and selecting the perfect lighting are further suggestions for choosing the best photo. Don't forget to split test your thumbnails and pictures to make sure you're always using the best one for the topic at hand.
Make Your Brand Visible
The most popular YouTube videos consistently incorporate their branding or another recognizable symbol, logo, etc. in all of their thumbnails so that when someone sees one, they know it's from your brand. This is how you establish a relationship with your audience. People enjoy feeling comfortable and like they belong. Thus, by doing this, you can develop your brand and gain a devoted following. Not to mention raising the likelihood that your video will go viral.
The Most Preffered 3 Youtube Thumbnail Designs
There are lots of YouTube thumbnail design to create eye-catching small images. Here are the most popular 3 thumbnail designs.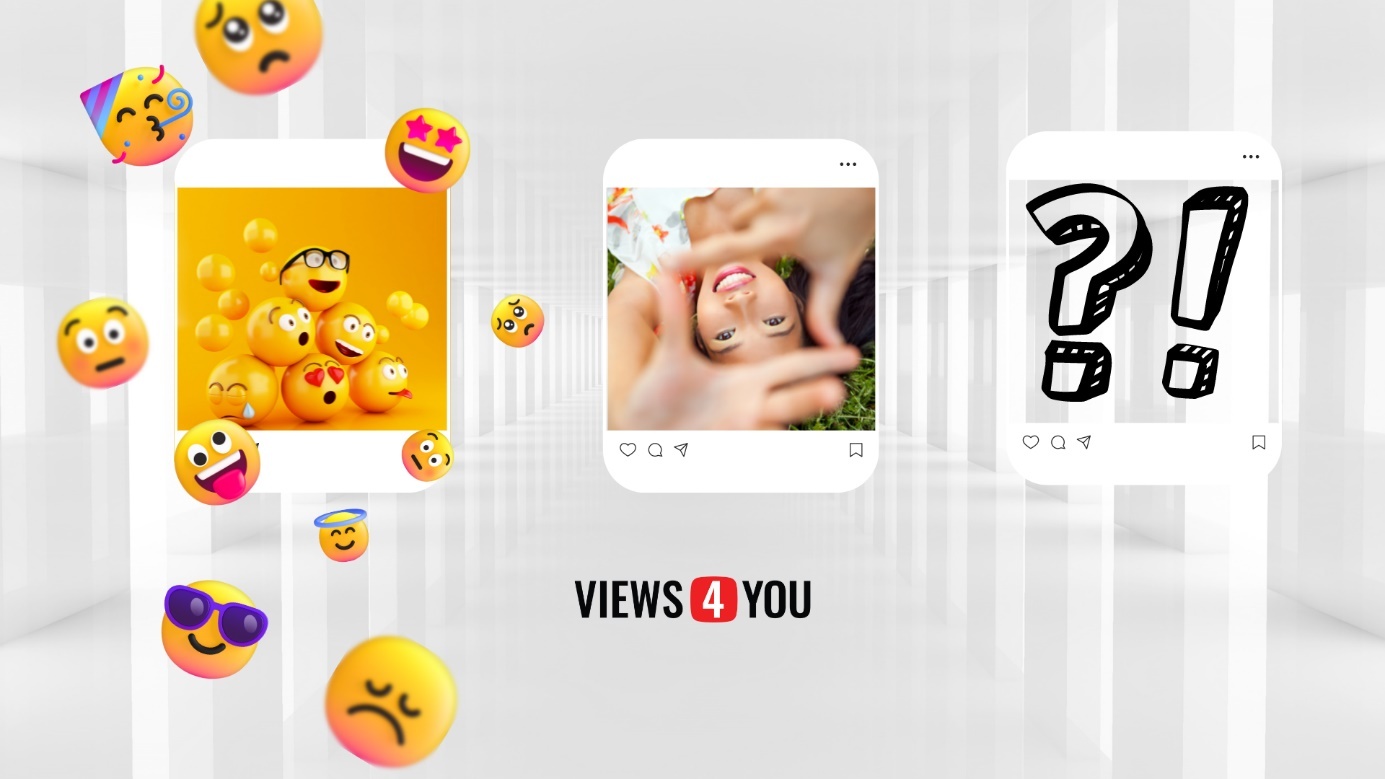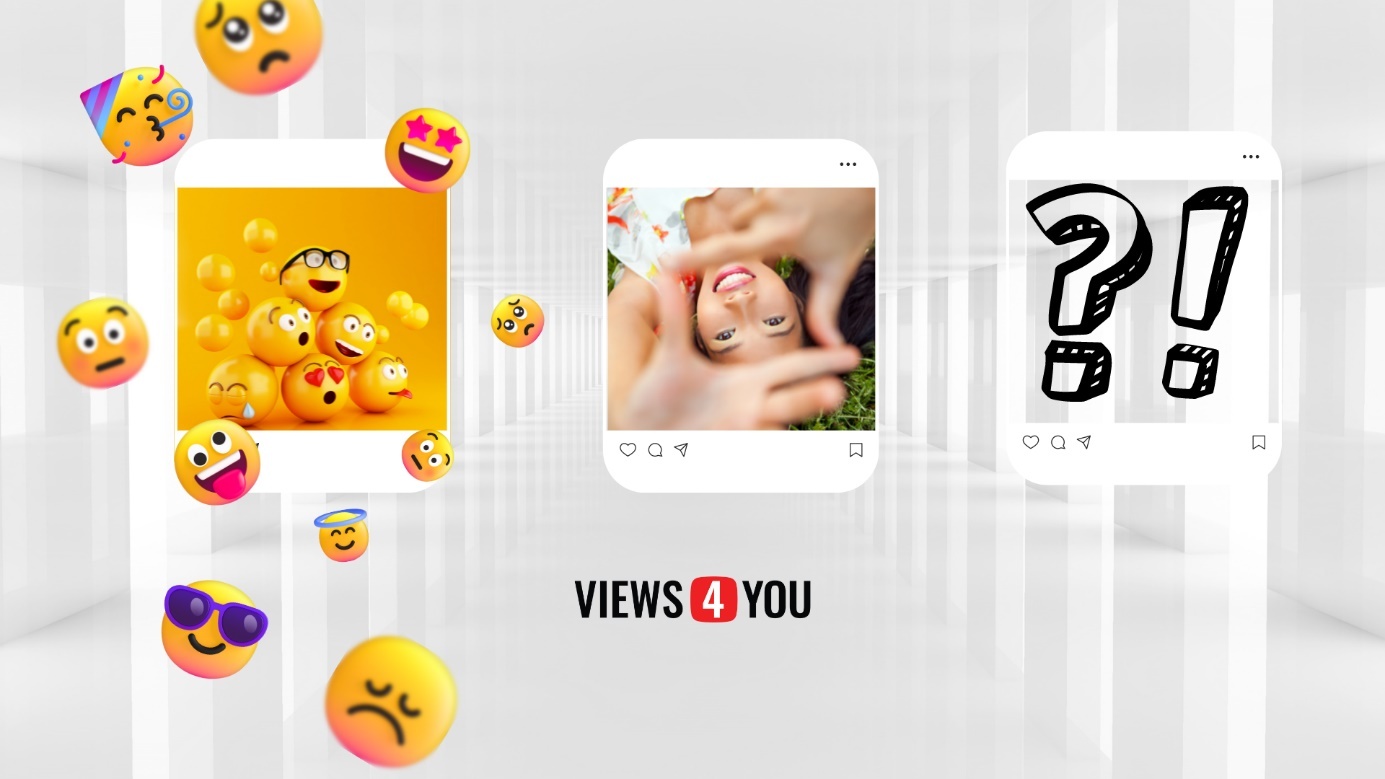 Youtube Clip Arts With Face
The thumbnail most frequently used by YouTube creators is a face. This face is typically that of the subject of the video or the subject who is featured in it. Face recognition is ingrained into your brain.
Emoji Clip Arts
Some people decide to incorporate emojis into their YouTube thumbnail design. Anyone who has used emojis previously may instantly recognize these cartoon graphics, making it easy for users to understand what the video is going to be about.
Changing Perspectives
In order to convey the proper sense of a three-dimensional object's height, width, depth, and position in relation to other objects on a two-dimensional surface, perspective is typically used.
What is More to Learn About YouTube Video Thumbnails?
Even though all the thumbnail trends are well-liked options for your video's cover, patterns are one element that contributes to successful thumbnails but is frequently disregarded. Although many individuals don't consider using YouTube thumbnail templates, there are several reasons why you should when you're making the thumbnails for the clips you upload.
Did You Know There Is A Pattern On Youtube Thumbnail Design?
Your YouTube thumbnail templates can act as a billboard for your business when users embed it on their own website or social media page. Once the video is played, it transforms into an interactive commercial that promotes the brand. You can download your YouTube thumbnails to provide the pattern successfully. What should your thumbnail pattern look like? Here are the essential components to put in your patterns if you want them to be used as thumbnails for your YouTube video:
The Icon
The image that is instantly recognized as being associated with your brand is your channel icon. Your thumbnail should include the icon is to maintain brand consistency.
The Color
Select colors for your thumbnails based on those you frequently use on your YouTube channel. This encourages the cohesion of brands.
The Text
If you want to convey extra information about the contents of the video, you may add your YouTube thumbnail templates text to your thumbnails, but it's not required for every design.
The Best 3 YouTube Thumbnail Maker for a Budget
To create a YouTube thumbnail, there are numerous web programs available. Each delivers a comparable experience, but you might discover that one more closely fits your preferences. You can use online YouTube thumbnail maker to get more viewer for your channel. The alternatives you can use while creating professional YouTube thumbnail templates listed below are presented in no order of preference.
Adobe Spark
You can create eye-catching small images with YouTube thumbnail creator. Thousands of acceptable pictures and other images are stored in the Spark database for YouTube thumbnails. They provide a ton of customizing choices in addition to prebuilt templates.
Canva
It is a YouTube thumbnail creator. One of the most well-known online graphic design tools is Canva. You can choose from more than two million distinct assets, styles, and prebuilt solutions. Anyone looking to create YouTube thumbnails should use Canva.
Fotor
It is one of the online YouTube thumbnail makers. Good templates and high-quality assets are available on Fotor. It is user-friendly despite not being quite as customizable as some other options. You can create custom thumbnail with Fotor.
There are lots of YouTube thumbnail template in the apps. You can use any design objects on the tools. Some are free and the others are paid. Professional designers need those programs to create social media posts successfully. You can download YouTube thumbnails you created via programs.
What can I do with a YouTube video thumbnail?
Thumbnails are quite advantageous for YouTube users. Video creators can easily grab viewers' attention with the YouTube thumbnail. Here are the most important 3 advantages of clip art.
Operate on any device at any time:
As a YouTube player, you can download the app to your desktop or mobile device. You can access YouTube thumbnails from any device. Thus, you can easily control small images. You can make the most suitable thumbnails for your video from YouTube thumbnail maker. You can edit them from your desktop or mobile device and add them to your video.
Download your videos in your favorite formats – PNG, JPG, PDF. So, you can never go far away from your favorite thumbnails and use it as you please. If you want, you can share your thumbnails via different social media apps to grab attention your viewers'.
Store safely, Access securely:
Downloaded thumbnails can be easily stored on devices. YouTube players can edit these images on YouTube thumbnail makers later and use them in different videos. Old ones can be used to benefit from online YouTube thumbnail maker and follow the same pattern as the others. Also, you can securely access your own downloaded thumbnails.
Don't Fall These YouTube Thumbnail Errors
The creation of a video's thumbnail may occasionally be the final creative step. Therefore, without giving it much attention, individuals frequently choose any old video image to use. The worst thing you could do is this, though. Why would you do it for the thumbnail of your video if you wouldn't do it for the headline? Don't, please! There are several thumbnail errors are shown below, along with tips on how to avoid them.
Including too much text while creating a custom thumbnail is one of the most frequent errors individuals make. It makes sense that they would want to draw interest, create suspense, and spread their message. However, adding too much text will just draw attention away from the thumbnail itself and will ultimately have the opposite impact of what you intended.
Unpleasant facial expressions:
As you are aware, using a person's face as your thumbnail is recommended. But pay attention to the look the camera records as you take the picture. There are some pleasing and attractive facial expressions and some unpleasant ones. It's important that the expression you've caught doesn't appear bored, terrified, in pain, forced, etc. To ensure you have a large selection to choose from, it is advisable to shoot as many photos as you can.
Avoid utilizing a plain-looking image as your thumbnail. Things like sparsely colored charts and graphs, etc. If possible, use a real person's face and give it some personality so that viewers may identify with it.
Re-Setting the Thumbnail You Don't Like
Here's how to modify a YouTube thumbnail image if you're interested.
 Register with YouTube,
Press the channel icon,
Access "Creator Studio",
Toggle to "Video Manager",
Select "Edit",
Choose a picture or click "Personal Thumbnail",
Pick a picture,
Simply click "Open",
Click save to finish the process.
It's easy peasy!
Final Words On YouTube Video Thumbnails
If you are planning to create a YouTube channel that will create a huge difference with your opponents, you need to have best-performing videos with professionally designed templates of thumbnails. It is a quick snapshot that will promote your video. You may think these are unnecessary details to ignore, but in order to attract the attention of the audience, you also need to be the best YouTube thumbnail maker ever.
Finally, if you want to get more viewers, yes, you definitely need a YouTube video's thumbnails!