9 Epic Instagram Story Hacks To Stand Out From The Crowd!
August 8, 2022
0 Comments
Since Stories were first introduced, they've completely 💯 stolen the show on Instagram. As a result, Story-like content spilled over to other platforms, including Facebook, Twitter, and LinkedIn.
Some worked, and some miserably failed, but none of them could touch the popularity of Instagram stories.
However, you may have noticed that Instagram is getting a little bit crowded 👣.
According to social media statistics, daily active users of Instagram stories are 500 million.
Since Stories are hyper-popular, that also means that more Story content is being shared on the platform daily. With that, you must be facing a lot of competition from other brands, influencers, and advertisers as compared to other platforms.
So if you want to get your brand noticed 🙋🏻‍♀️ by your target audience, then you need to go the extra mile to make your Stories more unique and outstanding.
You may wonder: 🧐 "How is it possible to get more visibility with Instagram Stories?"
For that, we need to look at the top brands and influencers who are leading the way.
What do they do to attract more eyes to their content?
How do they create Story content that not only people like to watch but also builds brand awareness?
If you're ready to level up your Story content creation game, in this post, we'll show you our picks for the best tools and techniques to make your stories stand out from your competitors.
Let's dive!
How to make your Instagram Stories POP?
Here are 10 ways to make your Insta Stories pop that are suitable for both beginners and advanced creators.
1. If you're a beginner, start with a professionally-designed template
Not everyone is a design wizard 🧙. And that's okay – luckily for us, there are plenty of apps that offer free and paid design templates for Instagram Stories.
Some of the most popular apps to find editable templates are Canva, Spark Post, and Over. My advice is to take some time to explore the options and find the templates that match your brand style and voice. Then, customize 🎨 them with your images, fonts, and colors.
2. Add unique filters and effects 🌈 to your Instagram Stories
A good Instagram filter can make even the most basic photos or videos look more appealing. Not to mention the time you save if you had to edit each photo before posting.
All you have to do is to search for an effect in Instagram's Effects library and save them on your Stories camera. This way, whenever you record a new story, you'll have your favorite filters handy and won't have to do a new search each time.
Here's how to search and discover new AR filters on Instagram:
Step 1: Open your Stories camera and scroll all the way to the right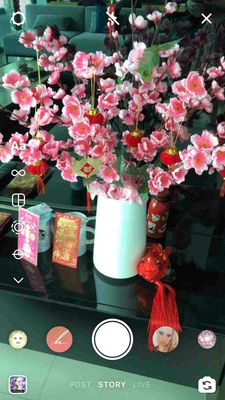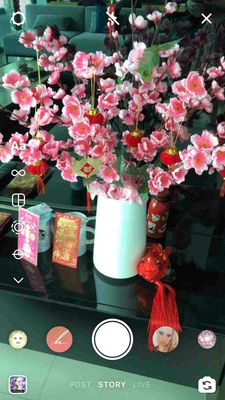 Step 2: Next, tap on "Browse effects" to open the Effects library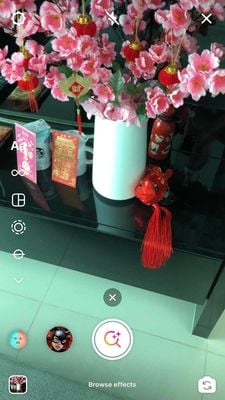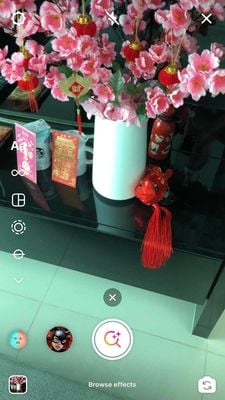 Step 3: Scroll through the Effects gallery and choose an effect you like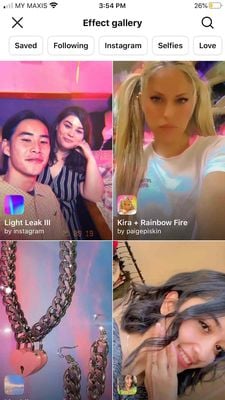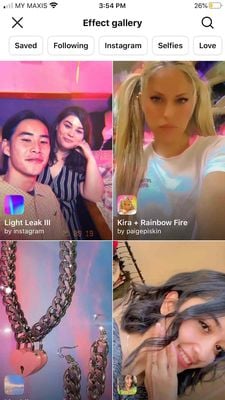 Step 4: Record a new story using this effect.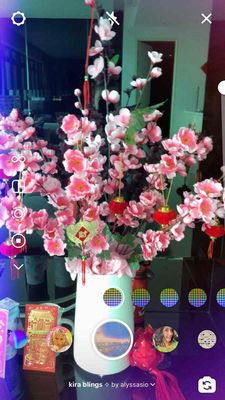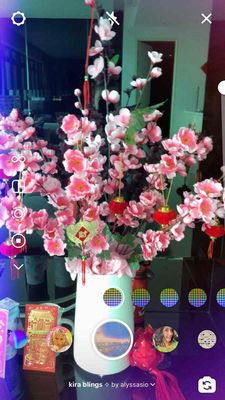 Productivity Tip You can also create your own AR effect or hire a designer to do it for you. This way, whenever someone uses your effect, you're building brand awareness.
3. Make your Stories pop 🎉 with storytelling
There are many ways you can incorporate storytelling on Instagram, but one of the most effective methods is filming a 🎥 video story. When you show your face in front of your audience, people are more likely to listen to what you have to say.
So how to do social media storytelling that people will love and engage with?
Spend some time planning the script ✍️ Think of what you are going to say and in which order. Rehearse speaking to a camera and time your speech duration. This will help you gain more confidence and reduce errors.
Try not to make your story a long 20 min vlog 📹 Stories are popular because they're short and sweet. The ideal length of a story is between 7 and 10 slides (about 2 minutes). If you feel you want to share a longer story, you can record an IGTV video instead.
Add interactive stickers to alternate slides 👾 to keep your audience hooked and watch until the end. Don't forget to ask them questions and encourage replies.
What can you talk about?🎙 Introduce yourself, talk about a new product, share a life lesson, or talk about a mistake you made early in your business. The options are endless. But make sure you let your personality shine through.
Example: Bluebottle coffee tells the story of how its beans are processed. They show their employees doing behind-the-scenes work and employ storytelling to captivate the Story watchers.
4. Make your Stories more engaging with interactive stickers and GIFs
Stickers are not a new feature on Instagram – but they're constantly evolving, and new ones are added to the app daily. So if you're looking to make your stories pop – the easiest way is to add interactive stickers and GIFs.
Simply tap on the smiley face 😊 icon and choose the sticker(s) you want to add. You can create a poll, quiz, ask a question, set a countdown⏳ timer, or add animated GIFs 💝 to make your story more dynamic.
As noted in this guide from Boosted, Instagram polls are especially useful for brands as a means for gathering audience data while also providing a low-friction mechanism for interactivity. "Instagram polls not only help you to get extremely valuable feedback from your customers, but they also help to generate attention for your brand and keep your followers and customers engaged." the guide explains. "Once your Story and poll are live, many of your followers will share the poll and give their answers. If they do this, then you can get a lot of valuable data from your poll."
Lego created this fun Instagram quiz to engage their audience and, at the same time, promote their new "Mandalorian" figurines.
Want to know a cool fact?
Using interactive stickers can make your stories more engaging. 9 out of 10 brands surveyed by Facebook saw an increase in video Story views and engagement.
5. Schedule 📆 Your Instagram Stories
Next, we got a hack to increase productivity and save you tons of time.
Posting stories is going to be a daily affair. To keep the audience engaged, you need to stay CONSISTENT.
But we all know how long it takes to create just one good story. Now imagine taking time to create stories every day. This is where you need to do some pre-planning.
The best course of action here is to create all your preordained stories at once and schedule them beforehand.
There are two ways to schedule your Instagram stories: Facebook Business Suite and a third-party scheduling tool.
Using Facebook Business Suite to schedule Instagram Stories for a single account is optimum. However, if you are managing the Instagram business profile of multiple clients at once, then it can get mentally taxing to juggle between different accounts to schedule your stories.
To effectively maintain your multiple Instagram profiles and sanity, you can use some of the best Instagram scheduling tools.
Tired of juggling between multiple Instagram accounts to post stories? It's time you start scheduling them.
Use SocialPilot's unparalleled Instagram scheduling tool to plan, create, and schedule your stories way before with SocialPilot. While scheduling, you can see a preview of how your posted story will look after publishing. Being consistent with Instagram stories on all your client accounts is no longer a dream!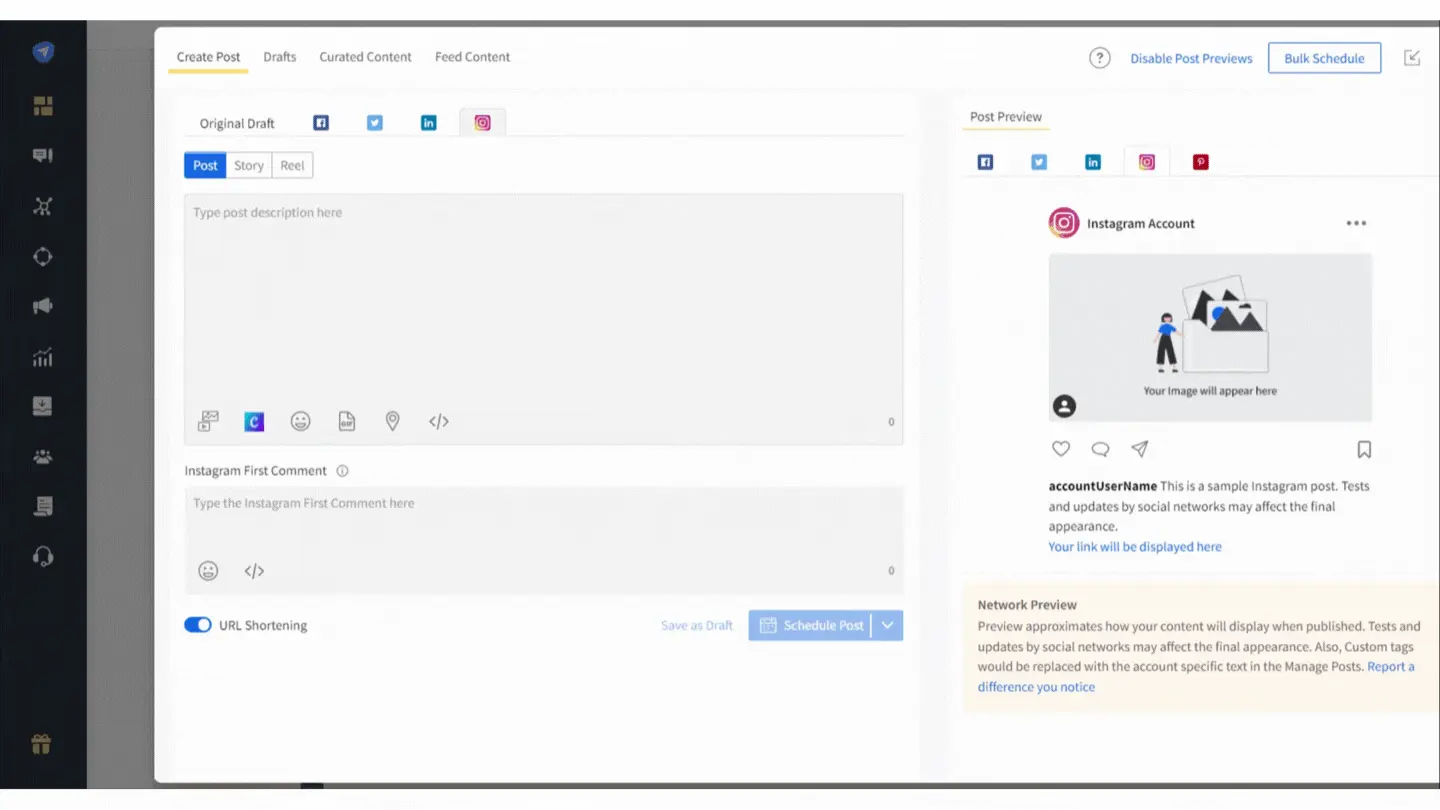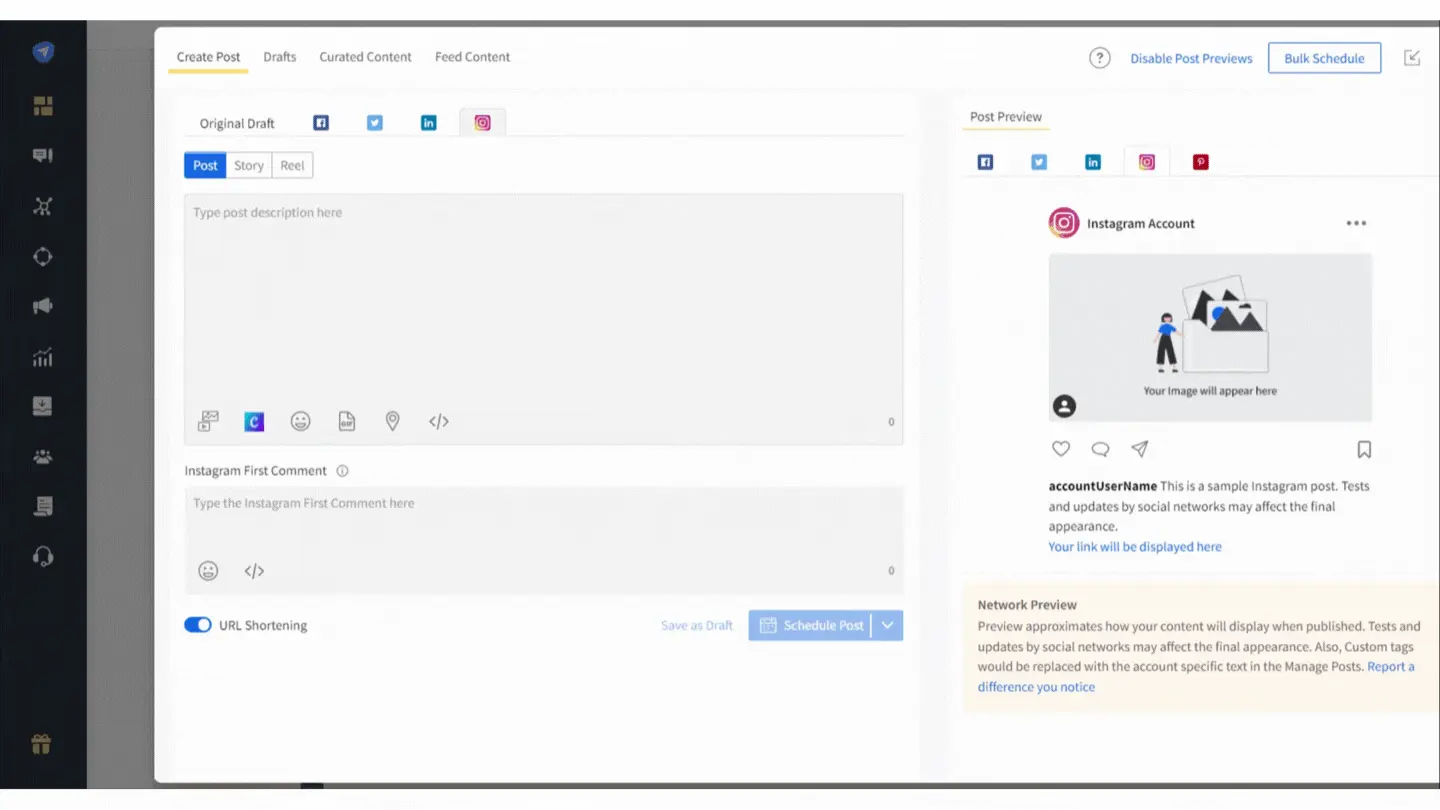 6. Make your Stories unique with 🔤 custom fonts & overlays
Bored with Instagram story fonts? You can create your own fonts. There are two ways you can use unique fonts on Stories that will get people's attention.
Download the app Over and pre-edit your stories with custom layers of fonts before posting

Create transparent stickers using custom fonts in Canva and import them to stories as an image overlay
Productivity Tip Want to take your stories to the expert level? Sign up for an account on Giphy and start creating branded GIF stickers which you can then add to your stories.
7. Add a touch of mystery with transparent overlays
Want to share a sneak-peek 👀 of your upcoming launch? You can add a transparent overlay to your images that get people's attention but also let them wait for your BIG reveal.
How do you create this effect?
You can use the in-built drawing 👩‍🎨 tools!
Choose the highlighter pen tool ✏️ to select a standard color or use the color picker 🎨 to choose a custom one, then press & hold with your finger on the screen.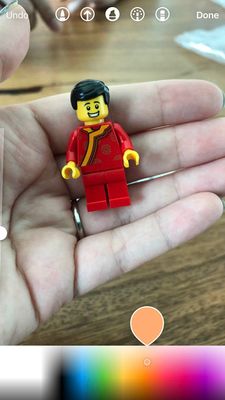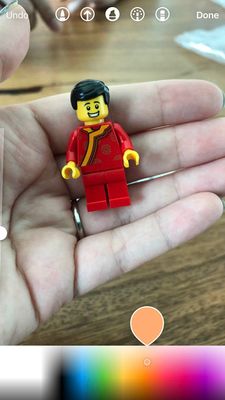 A transparent layer in the color you've chosen will cover your photo.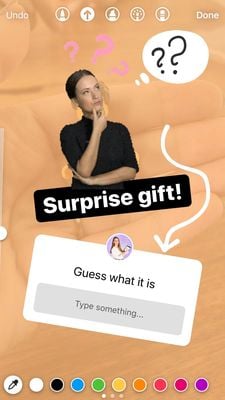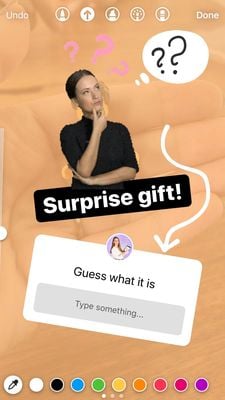 Productivity Tip: You could also take it a step further and erase portions of the top layer to draw attention to a specific point in your image.
8. Add captions to your Stories so people can watch them even with the 🔇sound off
Instagram automatically plays Stories on mute. So, if you're sharing a clip of yourself talking, it's a good idea to add subtitles to your Stories so more people can watch them.
But typing them in can take a long time. Instead, I'd suggest you use an app like Clipomatic that will automatically display captions as you speak.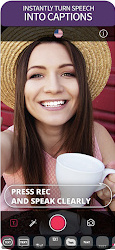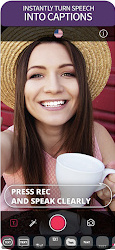 9. Create custom backgrounds for promoting new posts
Sharing a post from your feed to stories can help you drive traffic to your new post. But instead of sharing a picture with the default background, you can create a Story template and use it to shout out your new posts and get more clicks.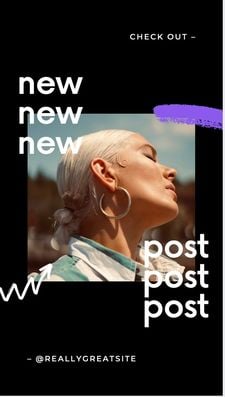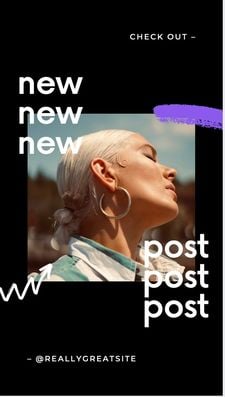 10. Create a photo collage by uploading multiple photos from your camera
The photo collage trick is great for showing different angles of your product or sharing a collection in just a single image.
Here's how to create a collage:
Step 1: Have your images ready (pre-save them into your camera roll)
Step 2: Create a new story and select the first image
Step 3: Tap on the smiley face icon and choose the multi-image sticker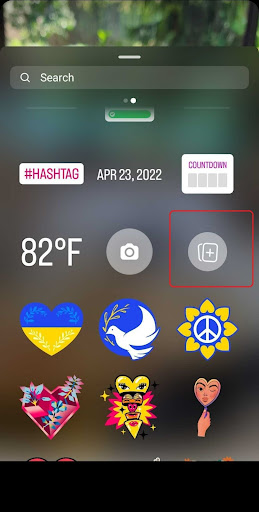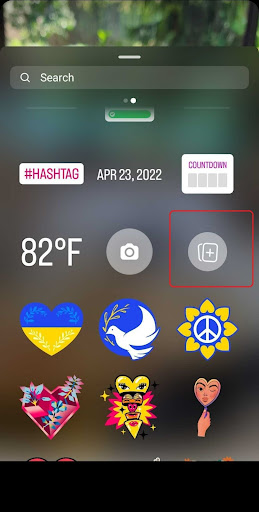 Step 4: Select all the images you want to add
Step 5: Arrange the images and complete your story with text and other graphics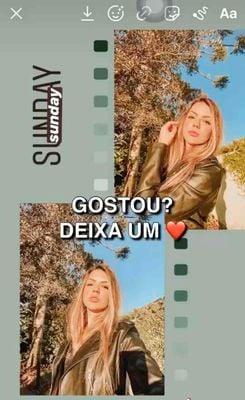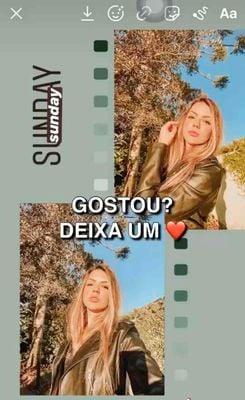 11. Animate your Stories with Mojo
Coming up with content ideas and writing a storyboard for videos can take a lot of effort, even for professional designers. That's why I want to introduce you to Mojo.
Mojo comes with a library of professionally-designed video templates for Insta stories. Choose a template. Upload your videos and images and download your professional story. And you're done. These animated videos will keep your audience hooked and watching till the end.
Conclusion
There are many advantages of using Insta Stories frequently and consistently. The best part? You don't need to be a professional designer to create beautiful stories.
So all that's left to do now is…open your Instagram app and get creative! We hope these Instagram story hacks will help you design fun, creative and unique Insta Stories that will make you stand out from the competition.