Elevating African Fashion on a Global Stage – A Collaboration with African Fashion International and Forbes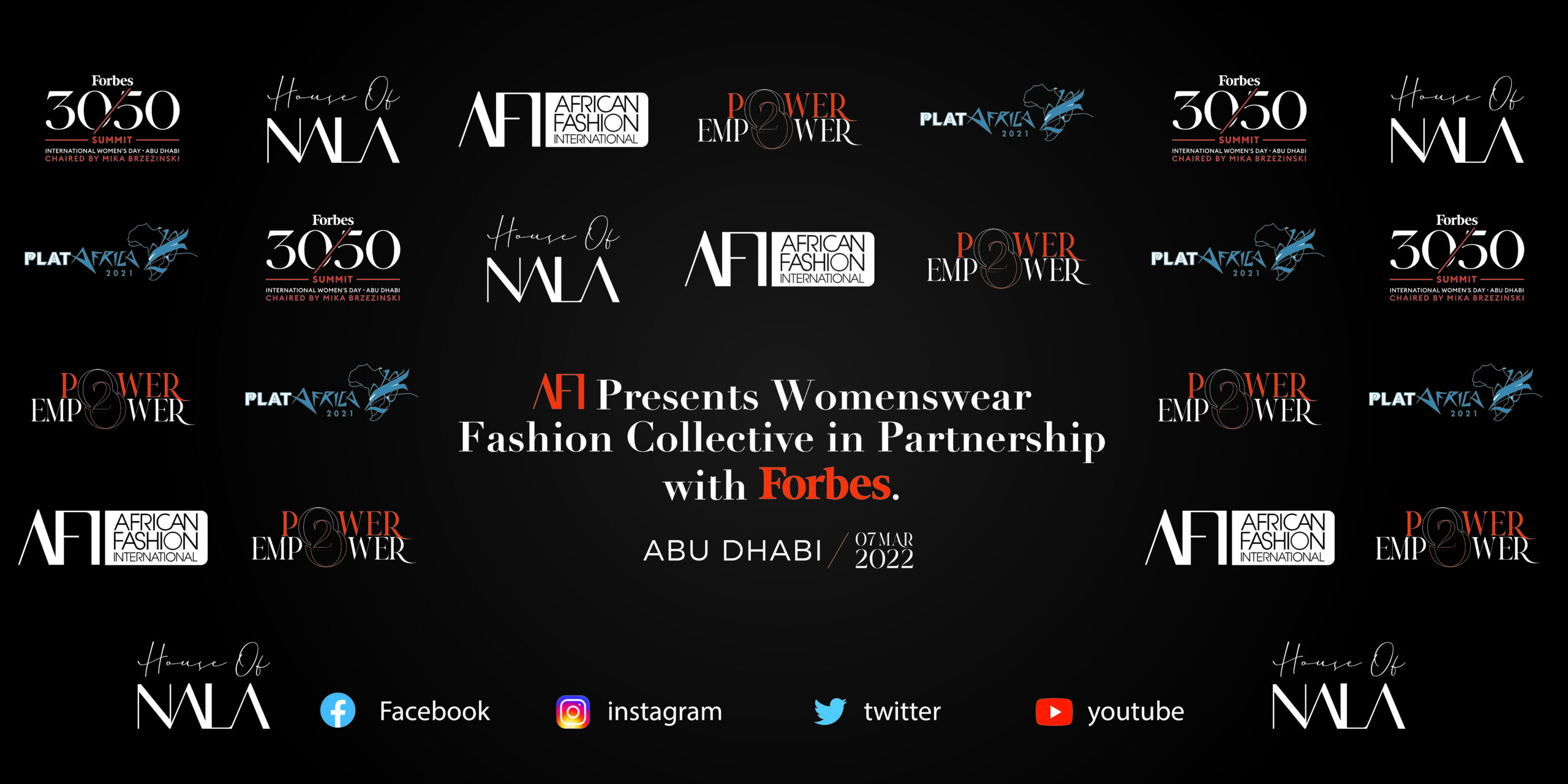 Client Background: Dr. Precious Moloi-Motsepe, a medical doctor turned fashion enthusiast, founded African Fashion International (AFI) in 2007 with a vision to propel African fashion onto the global stage. AFI serves as a platform for emerging and established designers, currently featuring 100 talents across the African continent.
Project Overview: VXC Express was engaged as the graphic design partner for AFI's collaboration with Forbes during the inaugural Forbes 30/50 Summit in Abu Dhabi. The event aimed to showcase the rich diversity and creativity of African designers, fostering global investment and consumer attention.
Objective: Our primary goal was to create a visually compelling and cohesive design identity that would resonate with the essence of African fashion, elevate the showcased designers, and align seamlessly with Forbes' prestigious brand.
Design Process:
Research and Inspiration:

Immersed ourselves in African culture, textiles, and design aesthetics to ensure authenticity and cultural representation.
Studied the profiles of the seven AFI designers to understand their unique styles and influences.

Brand Alignment:

Crafted a design language that harmonized with both AFI's commitment to showcasing African talent and Forbes' global prestige.
Incorporated elements that conveyed the fusion of tradition and modernity, reflecting the essence of African fashion.

Event Collateral:

Designed visually striking promotional materials, including event posters, digital banners, and social media assets.
Ensured consistency in branding across all materials to establish a strong and memorable visual identity.

Runway Presentation:

Collaborated with AFI to create captivating visuals for the runway backdrop, considering the diverse origins of the featured designers.
Developed digital assets and animations to enhance the overall visual experience during the fashion showcase.

Supermodel Return Highlight:

Given the significance of Paulina Porizkova's return to the catwalk, we crafted a special spotlight in the design, celebrating her triumphant moment in a Sara Tamimi creation.
Outcome: The collaboration between AFI and Forbes at the Forbes 30/50 Summit was a resounding success. The carefully curated graphic design elements seamlessly integrated African authenticity with global sophistication. The event not only garnered attention for the showcased designers but also solidified AFI's commitment to propelling African fashion onto the world stage.
Key Takeaways:
Cultural Sensitivity: A deep understanding of African culture and design nuances was pivotal in creating an authentic visual representation.
Brand Cohesion: Ensuring a harmonious blend of AFI's commitment to African talent and Forbes' global stature contributed to a powerful and unified event identity.
Memorable Moments: By strategically highlighting Paulina Porizkova's return in the design, we added an emotional and memorable dimension to the event.
VXC Express takes pride in contributing to the success of AFI's global initiative, utilizing graphic design as a powerful tool to amplify the voices of African designers on the international stage.